4 February 2016

UK plug-in vehicle market is reaching 'tipping point', says Minister
Sales of ultra-low emission cars and vans across the UK are reaching a tipping point, according to Roads Minister Andrew Jones.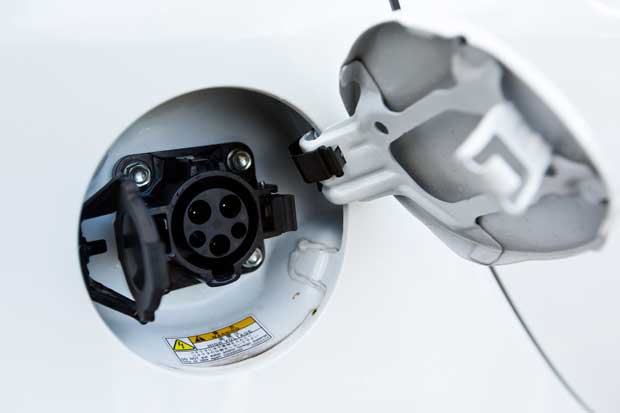 He said: 'There's a real buzz around the electric vehicle market nowadays and I mean that figuratively, as well as literally.
'The shift we are seeing reminds me of the spread of the internet in the 1990s. The internet started small, as a niche interest, but then it snowballed, and now it's hard to imagine being without it. I think we are seeing a similar picture emerging for ultra-low emission vehicles in Britain today.'
The ministerial claim came just weeks after Activa Contracts held the first in what it plans to be a series of client roadshows highlighting the tax-efficient benefits of ultra-low emission vehicles.
The roadshows enable company car and cash allowance drivers to view the very latest pure electric and plug-in hybrid cars while also discovering the benefit-in-kind tax saving potential offered if they selected such models as their next vehicle.
Billed as the 'Electric Gateway' Roadshow, the static event also enables employees to view other low emission models that fall outside the industry definition of an ultra-low emission car, which is one with carbon dioxide (CO2) emissions of 75 g/km or less.
Speaking at a conference organised by Chargemaster, the UK's leading designer, manufacturer and operator of electric vehicle charging points, Mr Jones claimed that sales of ultra-low emission vehicles were 'not just growing rapidly; they are rocketing'.
He highlighted how plug-in vehicle registrations had reached a record high of 28,188 last year; that since 2011, more than 50,000 plug-in grant claims had been made, and that the government's recently announced revised grant scheme would support a further 100,000 plug-in vehicles.
Additionally, said Mr Jones, the government was continuing its home charge scheme under which homeowners could receive a grant for most of the cost of installing a chargepoint.
Furthermore, the government was continuing to work with local authorities to increase the numbers of on-street chargers.
'By 2050, we want virtually every car and van on the road to be zero emission,' said Mr Jones. 'Chargepoint technology is improving and reliability is getting better and better.
'But drivers need to know that the chargepoint network in their area is comprehensive, expanding, and well-maintained; so that they can drive with confidence to the supermarket, the high street, or the local primary school.
'And there's lots that local authorities can do to improve their chargepoint network. Such as requiring new building developments to include chargepoints, providing dedicated parking bays for local ultra-low emission car clubs or allowing preferential access for ultra-low emission vehicles in low emissions zones.'
He concluded: 'The internet only really snowballed when internet users, providers, website retailers and investors came together in sufficient numbers to create a tipping point. We're reaching that tipping point with the ultra-low emission vehicle market.
'But the closer we can work together – across government, manufacturers, chargepoint hosts and network operators – the quicker we can transform our neighbourhoods and deliver the cleaner air and quieter streets we need. That collaboration is our task in 2016.'