5 December 2022

ULEZ in London is set to expand in August 2023
Despite 60% of the population of the capital's residents who were polled by TFL stating that they were not in favour, the London ultra-low emissions zone will be expanded across the entire city from August 2023.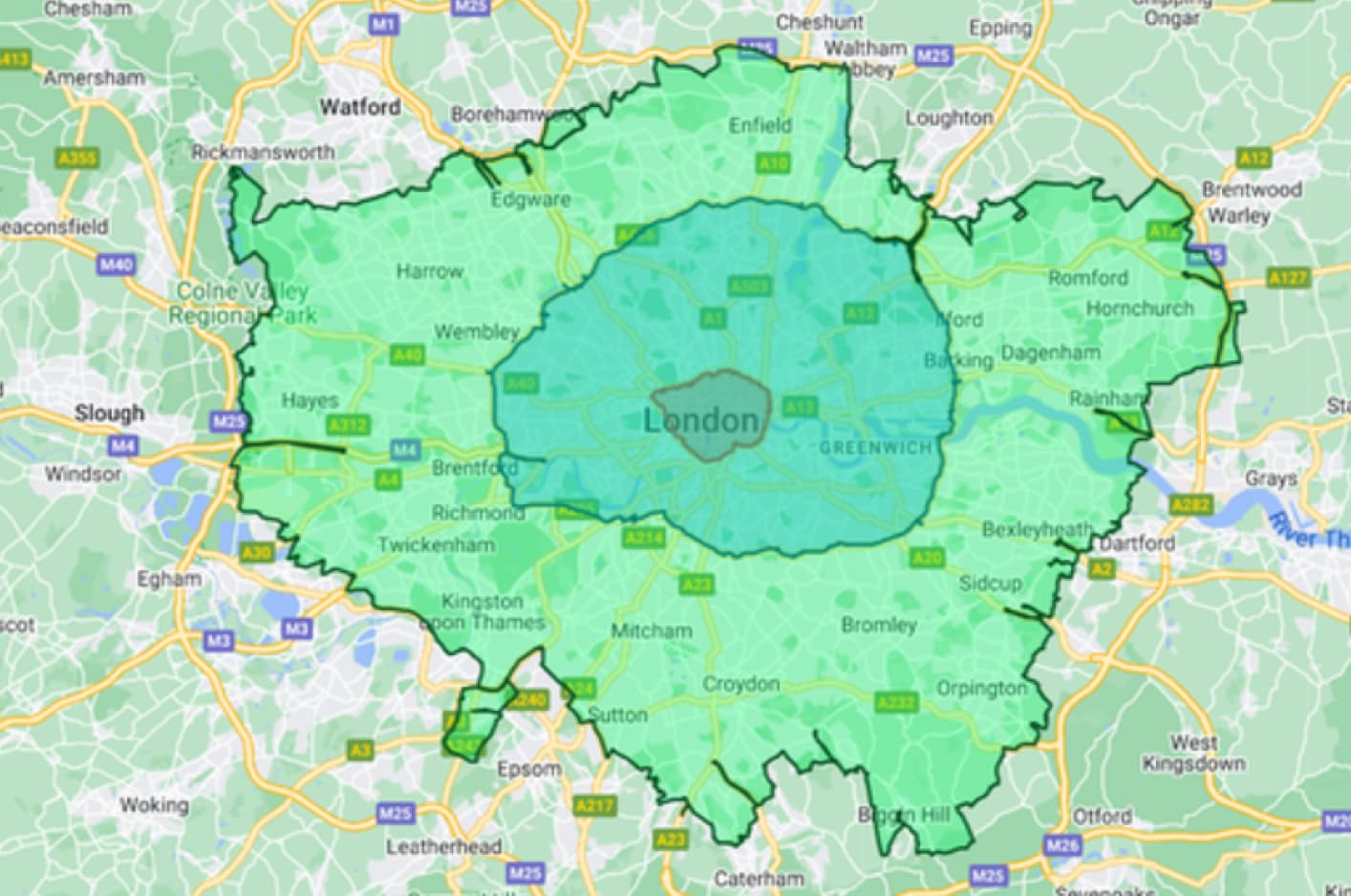 To help drivers and businesses who will now be brought into the £12.50 daily charging zone for non-compliant vehicles, a scrappage scheme has been announced alongside measures to help those on lower incomes, the disabled, charities and small businesses and sole traders.
Expanding ULEZ London-wide is hoped to save 27,000 tonnes of CO2 in outer London, nearly double the volume which the central London ULEZ achieved in its first year of operation.
It is claimed that 94% of the vehicles within the existing ULEZ zone are now compliant, which is much higher than the 39% of vehicles which complied when ULEZ was first announced in 2017, it is also estimated that compliance in outer London is already around 85%.
If you work within the Greater London area, but do not have access to a complaint vehicle, speak to us to see how we can help you.