12 April 2022

Van market hurt due to supply chain challenges
According to new statistics produced by the Society of Motor Manufactures and Traders (SMMT), new, light commercial vehicle (LCV) registrations fell by 23.6% in March. Under normal circumstances March is a busy period due to new number plates being introduced on a six-month basis.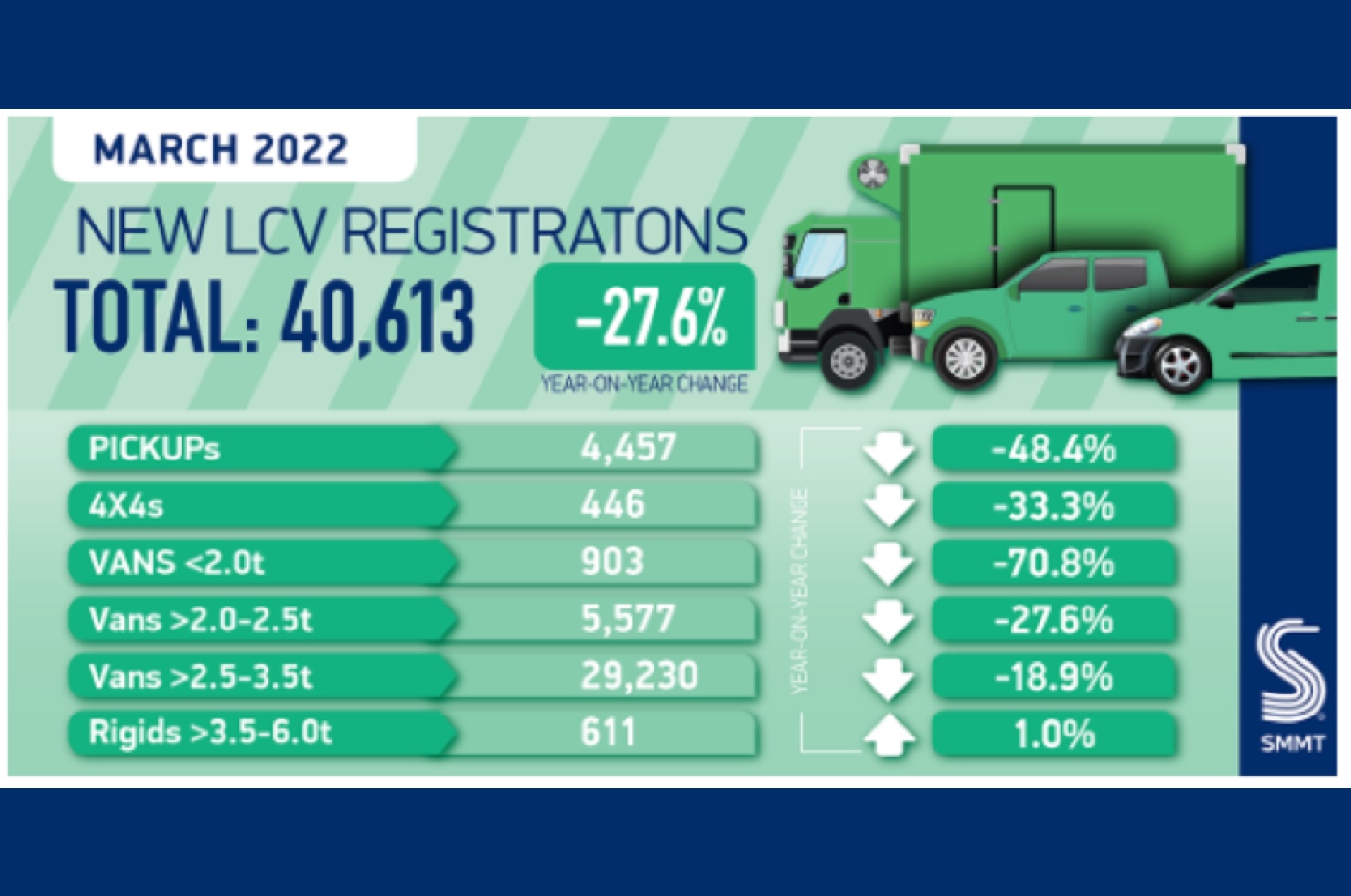 The reasons for these shortfalls are directly linked to supply and delivery issues that continue to affect the sector. Following a difficult period caused by the semiconductor shortages, the market is still facing ongoing delivery challenges as a result.
Interestingly, electric van supply has been less affected overall than ICE LCVs. With many businesses looking to reduce running costs and emissions, at the same time as having to take on new vehicles, is this the perfect time for fleets to explore Electric Vehicles?
Compared with the Q1 in 2021, electric vans have become extremely popular within fleets and uptake of these vans has risen by nearly 70% over the last 12 months. With the UK's charging infrastructure growing at a reasonably fast rate, EVs are becoming far more accessible for drivers, and due to rising fuel costs throughout the UK, businesses are seemingly more willing to consider making the switch.