20 October 2016

Van traffic increases means fleets must face up to a "ticking accident time bomb"
Van fleet operators are being urged to be stringent in their driver risk assessment process and ensure every individual on the road receives the training they need, as a surge in light commercial vehicle traffic signals a 'ticking accident time bomb'.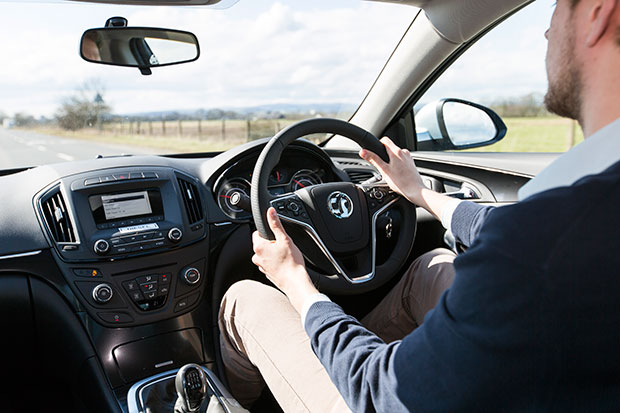 The warning call comes from IAM RoadSmart – the trading name for the Institute of Advanced Motorists – at a time when van traffic is growing rapidly. According to Road Use Statistics Great Britain 2016, it has reached the highest ever level at 45 billion vehicle miles last year.
This increase in van traffic is thought to be closely related to the 10% year-on-year growth of online and home shopping. The increase has shown a corresponding growth in employment within the road freight industry, up 6% in 2014 to 222,000.
But whereas van traffic has shown an increase of 12% from January 2013, the opposite trend is true of HGVs.
As a result, research suggests that increased van use may be substituting for HGVs. Factors include the lower wages of van drivers, the rise in home deliveries and lastly, the fact that both the fleet management and drivers of vans are less regulated than HGVs.
IAM RoadSmart Director of Policy and Research Neil Greig said: 'There is no additional test or qualification required to drive a van, over the basic car licence. This compares directly to drivers of HGVs, who must undertake a test in the vehicle they drive and continued professional development through the driver Certificate of Professional Competence (CPC).
'As more and more orders are made online, it is very likely that the increased growth in the number of van drivers will continue.
'But whether a fleet is made up of vans or HGVs, the same corporate manslaughter laws apply. As an employer it is not enough to assume that just holding a driving licence will keep drivers safe. With additional pressures on them, including often overly optimistic delivery schedules, van drivers face challenges car drivers rarely will.'
It seems that the challenges faced by van drivers are supported by new figures from the Department for Transport, which reveal they are almost twice as likely as car drivers to use hand-held mobile phones – 2.7% compared to 1.4% of car drivers.
Of those van drivers, the majority were using a phone in their hand rather than holding it to their ear. 1.9% of van drivers in England and Scotland were observed holding a phone in their hand compared with 0.7% observed holding the phone to their ear.
Mr Greig concluded: 'While companies may feel that managing driver risk is difficult and perhaps costly, the reality is very different. The essential tasks of checking licences and risk assessing drivers are both done online, meaning costs are low and fulfilment is easy and quick. By completing these tasks, companies identify those most at-risk and can prioritise further training.'