18 March 2019

Vehicle prices set to rise 10-22% with trade tariffs under a 'no-deal' Brexit
New cars imported into the UK from the European Union in the event of a 'no-deal' Brexit will be subject to a 10% tariff with commercial vehicles hit by tariffs of 10-22%.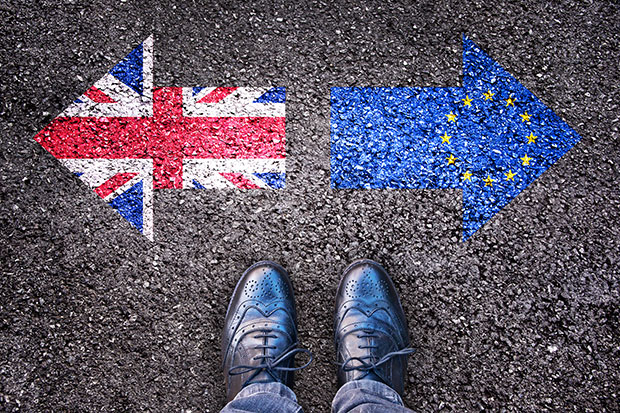 What will the new tariffs be if there's 'no-deal'?
Cars – 10%
Commercial vehicles – 12-22%
These tariffs will only come into force if the government do not reach a withdrawal agreement before leaving the EU.
---
Although the Government has announced imported automotive parts will be tariff-free.
The Department for International Trade has announced under a temporary scheme that will last 12 months from 11pm on March 29, that most imports into the UK, including car parts in a bid to prevent supply chain disruption, from the European Union will not attract a tariff - or customs duty - in the event of a 'no-deal' Brexit, which remains the UK's legal default position.
Currently it is estimated that some 80% of replacement car parts fitted to British cars are imported, with almost three-quarters of those coming from European Union-based suppliers.
But, a 10% tariff on "finished cars" would be applied adding around £1,500 to a typical family car unless manufacturers and their dealer networks were able to absorb the impact. Prior to the Department's announcement both Porsche and Volkswagen warned of potential price increases in the event of a 'no-deal' Brexit and the application of tariffs.
Additionally, a 22% tariff would be applied to imported trucks, which the National Franchised Dealers' Association (NFDA) called "disappointing". Sue Robinson, director of the NFDA Commercial Vehicle Division, added: "It is imperative that a trade-free deal is agreed as soon as possible, as this in turn will lead to truck dealers passing on increased prices."
Light commercial vehicles and other passenger-carrying vehicles, such as minibuses, will be subject to tariffs of between 10% and 22% varying by both weight and the number of people they can carry. Typically vans under five tonnes with engines smaller than 2.5-litre diesel or 2.8-litre petrol would attract a 10% tariff.
The Department said it would "closely monitor" the effects of the tariffs on the UK economy while a full consultation and review on a permanent approach to tariffs was undertaken. Under the temporary tariff regime, tariffs will apply to 13% of goods imported into the UK from the European Union but 87% of total imports would be eligible for tariff-free access.
Vehicles and parts imported into the UK from countries outside of the European Union would be subject to World Trade Organisation tariffs - the UK's default position following Brexit - unless a free trade agreement is in place.
Meanwhile, the failure of MPs this week to agree a Brexit deal ahead of the UK's scheduled departure on March 29 has been condemned by the Society of Motor Manufacturers and Traders.
Chief executive Mike Hawes said: "[The] vote leaves us perilously close to the 'cliff edge'. 'No-deal' would be catastrophic for the automotive industry. It would end frictionless trade, add billions to the cost of manufacturing and cost jobs. UK automotive businesses will be put at immediate risk. Parliament must reject 'no-deal' and take it permanently off the table."
Commenting on the tariff announcement, he added: "[It] does not resolve the devastating effect a 'no-deal' Brexit would have on the automotive industry. No policy on tariffs can come close to compensating for the disruption, cost and job losses that would result from 'no-deal'. It's staggering that we are in this position with only days until we are due to leave. Every day 'no-deal' remains a possibility is another day companies pay the price in expensive contingency measure."