27 February 2014

Volkswagen reveals 188 mpg plug-in hybrid Golf
Volkswagen has unveiled a new derivative of the iconic Golf – a plug-in hybrid model capable of 188 mpg.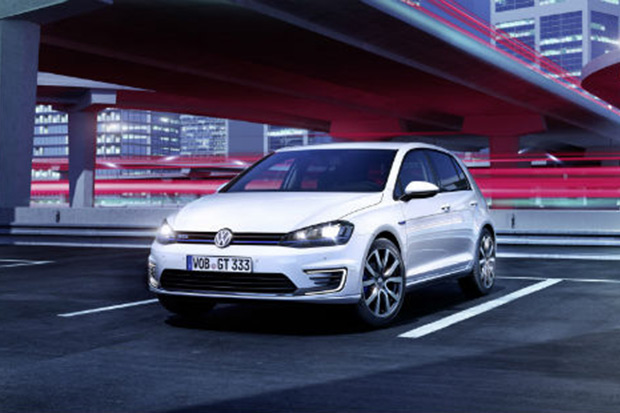 The car will be available to order in the UK from late August, with the first customer deliveries before the end of 2014.The Golf GTE is claimed to combine the benefits of electric mobility with the dynamics of a Golf GTI.

The model is driven by two engines: a 1.4-litre 150 PS TSI direct-injection petrol engine and a 102 PS electric motor. Together, they combine to produce power of 204 PS and a theoretical range of around 580 miles. 

Using the electric motor alone, the GTE is capable of speeds of up to 81 mph. With the TSI engine as well, the Golf GTE can sprint from zero to 62 mph in 7.6 seconds and on to 135 mph. Torque is 350 Nm (258 lbs ft). Fuel economy is 188 mpg on the combined cycle, with carbon dioxide (CO2) emissions of 35 g/km (provisional data).

In pure electric mode (activated at the press of a button), the Golf GTE can travel up to 31 miles, depending on conditions, and the electric power can also be saved – for example, when driving to a zero-emissions zone. 

The 8.8 kWh lithium-ion battery can be charged in around three and a half hours from a domestic mains outlet, or two and a half hours from a domestic wall box. 
The Golf GTE uses a six-speed DSG gearbox with a triple-clutch system specially developed for hybrid vehicles.

Visually, the Golf GTE combines elements of the e-Golf and the GTI. The GTE will feature an e-manager which allows drivers to preset vehicle charging, as well as interior cooling or heating. The vehicle's tachometer is supplemented by a power meter in the central display, which shows the status of the battery, whether or not power is being used and the intensity of any regeneration.