12 March 2018

War on diesel continues as Toyota axes diesel in favour of hybrid electric cars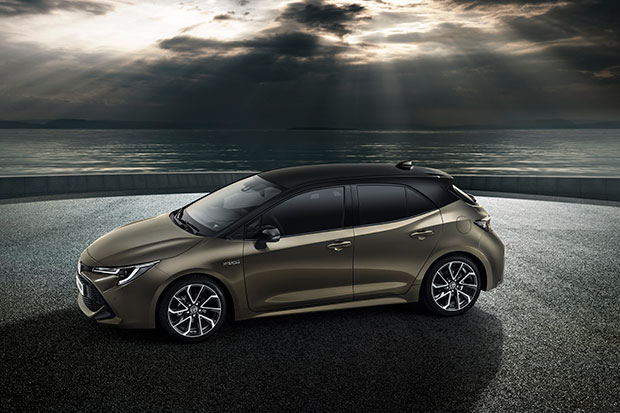 Toyota has said that it will phase out diesel from all its passenger cars in 2018 due to 'strong customer demand' for hybrid electric vehicle versions of its core models.
The announcement from the Japanese manufacturer - the world's second largest motor manufacturer after Volkswagen - follows Volvo's decision last year and that by a number of other producers including Fiat Chrysler and Porsche.
The announcements come amid the continuing so-called 'demonisation of diesel' by national media, which has been blamed for the slump in UK new car diesel registrations - down 17.1% last year and 24.9% in the first two months of this year, according to latest figures from the Society of Motor Manufacturers and Traders (SMMT).
The organisation has blamed the dramatic decline in diesel demand - fleet's favourite fuel this century - on a variety of factors including: recent government changes to vehicle taxation, air pollution concerns and the Volkswagen Group 'dieselgate' emissions cheating scandal.
However, the SMMT highlights that today's new generation of Euro6 emission compliant diesel cars are more efficient than their petrol equivalents and chief executive Mike Hawes said: "The anti-diesel agenda has set back progress on climate change. To accelerate fleet renewal, motorists must have the confidence to invest in the cleanest cars for their needs - however they are powered."
Toyota's announcement came as it unveiled the new generation Toyota Auris, to be built at Toyota Manufacturing UK's Burnaston factory from next year. It will be offered with a choice of three powertrains, including two hybrid electric vehicle systems and no diesel: a 114 bhp 1.2-litre four-cylinder, direct injection turbocharged petrol engine, a 121 bhp 1.8-litre hybrid electric vehicle powertrain as currently featured in the Toyota Prius and C-HR, and a 178 bhp 2.0-litre hybrid electric vehicle powertrain
In 2017, hybrid electric vehicle accounted for 41% of Toyota Motor Europe's total sales, an increase of 38% year-on-year to a total of 406,000 units. By contrast, the diesel mix for Toyota passenger cars was less than 10% during the same year.
However, Toyota will continue to offer diesel engines in commercial vehicles including Hilux, Proace and Land Cruiser to meet customer needs.
Johan van Zyl, president and CEO of Toyota Motor Europe, said: "Toyota has been pioneering hybrid electric vehicle technology for more than 20 years. For several years, hybrid electric vehicle have been the dominant powertrain where they have been offered.
"In our latest new model, the Toyota C-HR, hybrid electric vehicle accounted for 78% of sales last year.
"As part of our electrified vehicle strategy, we are progressively expanding our hybrid electric vehicle offering with a second, more powerful 2.0-litre engine. Starting with the new generation Auris, this expanded hybrid electric vehicle line-up is a natural reaction to our passenger car customers' demands.
"Toyota's hybrid electric vehicle mix in passenger cars reached equality with the diesel mix in 2015. Since then, hybrid electric vehicle sales have substantially exceeded those of our diesels. In commercial vehicles, where personal and business needs, for example, torque and payload, remain, we will continue to offer the latest technology diesels."
Last year Volvo said it would stop manufacturing petrol and diesel cars with all new models fully electric or hybrid by 2019. It was the first mainstream carmaker to make the move.
This year Porsche, which, while diesel accounts for a small proportion of sales, has confirmed the axing of diesel models. The new Porsche Panamera or Cayenne do not have diesel variants and the German marque is reported to have removed the Macan diesel from its production schedule. As a result, it is a clear signal that the manufacturer sees its future based on the sale of petrol and electric models.
Fiat Chrysler has also announced that it will end diesel car production by 2022, following a drop in European consumer demand.
Meanwhile, Honda's new CR-V SUV will not be available with a diesel option, although a hybrid powertrain will be available for the first time. The car was revealed at this month's Geneva Motor Show with first deliveries of models fitted with the 1.5-litre VTEC Turbo petrol engine expected in the autumn with hybrid models following early in 2019.