17 May 2019

Welsh Government move could herald 20mph limits on all residential roads
Wales could lead the UK in introducing 20mph speed limits on all residential roads in a move that has been welcomed by road safety campaigners and prompted calls for a similar measure in England.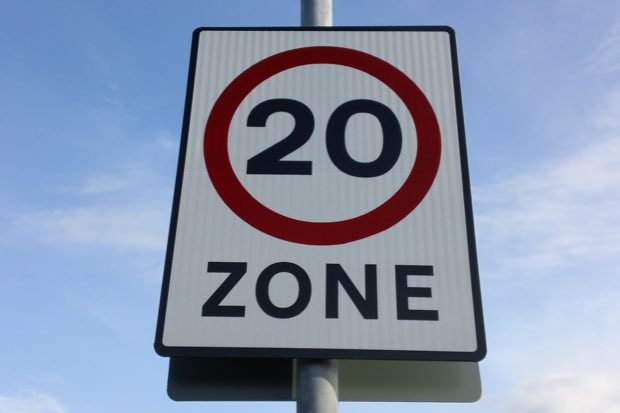 Welsh Government First Minister, Mark Drakeford said that "the Welsh Government believe that 20mph should be the default speed limit for residential areas", in a response to a question from Conservative Assembly Member David Melding during First Minister's Questions.
While more than 50 local authorities in England have introduced 20mph speed limits - reduced from 30mph - in residential areas the measure is far from uniform in villages, towns and cities. Cardiff is the only council in Wales to make the move to date.
National road safety charity Brake has long called for 20mph speed limits to be the default in urban areas, where traffic moves in close proximity to people walking and cycling. Slower speeds in urban areas also encourages more people to travel on foot or by bike, helping reduce vehicle use and creating healthier, more welcoming, towns and cities, it claims.
Joshua Harris, director of campaigns for Brake, said: "The Welsh Government's decision to make 20mph the default speed in residential areas is a huge boost for road safety in Wales. Slower speeds save lives and also make our streets more liveable environments, encouraging people to walk and cycle safely and confidently in their local area.
"20mph limits where people work, live and play are widely accepted as the safest option, with stopping distances at 20mph half those at 30mph. We applaud the Welsh Government's announcement and urge the Department for Transport to follow their lead. We all want to be able to move around in safe and healthy ways and reducing vehicle speeds is a simple, but effective, way of achieving this."
There have also been calls for the Scottish Government to implement a similar default 20mph speed limit in all residential areas but it has so far declined to back the measure.