22 June 2018

WLTP protocols to influence manufacturer and fleet wheel and tyre choices
Introduction of the new vehicle emissions and MPG test protocol, the Worldwide harmonised Light vehicles Test Procedure (WLTP), is already causing widespread fleet uncertainty and that is unlikely to dissipate in the long-term with trends in wheel and tyre sizes potentially changing, according to Kwik Fit, the UK's largest automotive repair company.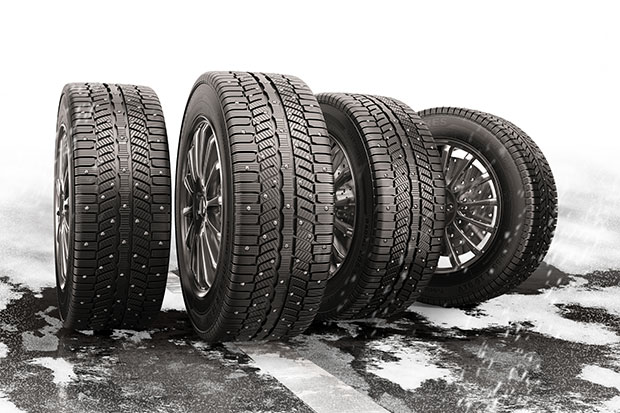 The size of vehicle wheels and consequently tyres are hugely influential in vehicle carbon dioxide (CO2) and MPG performance and in recent years there has been a trend by motor manufacturers to fit larger wheels to models and 'must have' company car extras have included larger rim size options.
Additionally, fleet demand for sports utility vehicles (SUVs) has also increased but, as they are typically heavier and equipped with larger wheels and tyres than hatchbacks and saloons, that trend might reverse.
WLTP, the introduction of which is possibly the biggest single issue confronting fleet decision-makers, takes into account all available options thus making variation in CO2 levels - and therefore company car benefit-in-kind tax rates and all other motoring-related taxes - vast and significantly more visible.
The UK government has said that it will retain the 'old' New European Driving Cycle (NEDC) vehicle testing procedure for tax purposes until April 2020. However, during the current 'transitional period' vehicles tested to WLTP protocols are 'converted' into a so-called NEDC-correlated value using a European Commission-produced mathematical tool that strips out the influence of optional extras from the CO2 calculation.
It had been anticipated by the motor industry that NEDC-correlated figures would be tax neutral, but the reality has proved to be somewhat different. Figures from manufacturers that have published information to date suggest an average CO2 increase of around 10% or 10-15g/km.
Vehicle manufacturers are already responding to the changing world caused by WLTP by managing the negative impact of CO2 emissions with a range of actions that include:
The withdrawal of specific engines or engine and option configurations
The re-engineering of vehicles to improve CO2 emissions and MPG causing the interruption of model production
Simplification of complex ranges.
The big unknown in the short-term is what will happen with vehicle-related taxation from April 2020. That is leading fleet decision-makers to, in some cases, extend current vehicle replacement cycles until the government confirms its taxation plans post-2020, while company car drivers - those due to change their company car and new employees - in some cases are opting to take a cash alternative fearful of facing a significant future tax rise.
Kwik Fit GB fleet sales director Andy Fern said: "If vehicle CO2 figures have not been influential in the compilation of company car policies to date they are now critical with the arrival of WLTP.
"In the short-term it has essentially created increased uncertainty for the fleet market, at a time when there's already confusion with regards to the long-term future of diesel vehicles and the migration towards hybrid and electric models.
"New car sales are down year-on-year and it could be that, from a fleet and company car driver perspective, that reduction has been partly influenced by WLTP, vehicle manufacturers' future model plans and the government yet to announce how tax will change, if at all."
The proliferation of tyre makes, sizes and types has rapidly expanded in the last two decades. Tyre choice has increased by around 10% per year as vehicle manufacturers have chosen to fit bespoke tyres to their new vehicles.
In 1997, 19 tyre sizes accounted for up to 90% of company car tyre fitments. Today 120 tyre sizes account for 90% of fitment with the remaining 10% comprising a staggering 1,030 sizes.
Mr Fern said: "Wheel rim size and width of a tyre have a direct correlation on a vehicle's rolling resistance and therefore CO2 emissions. As a result, we may see vehicle manufacturers end the trend for larger wheels, or company car drivers may think twice about ticking the larger rim size option when specifying a vehicle as it will ultimately hit them in the pocket."
What's more, added Mr Fern: "We have seen the migration of company car drivers towards choosing SUVs in recent years and significantly higher WLTP-based emission figures that widen the CO2 gap with hatchbacks and saloons may put an end to that trend."
He concluded: "Businesses like certainty to make investment decisions. But fleet uncertainty exists as manufacturers' review and change vehicle line-ups, equipment levels and option choices influenced by WLTP CO2 figures and the industry waits for the government to announce its motoring tax plans, and specifically the company car benefit-in-kind tax regime. Post-2020 and fleet and company car drivers' choice of vehicles and wheel and tyre configurations may be very different from today."