6 May 2019

Zero-emission van market set for boost from driving licence concession
The regulatory change comes as part of the Government's commitment to encourage the transition to ultra-low emission vehicles.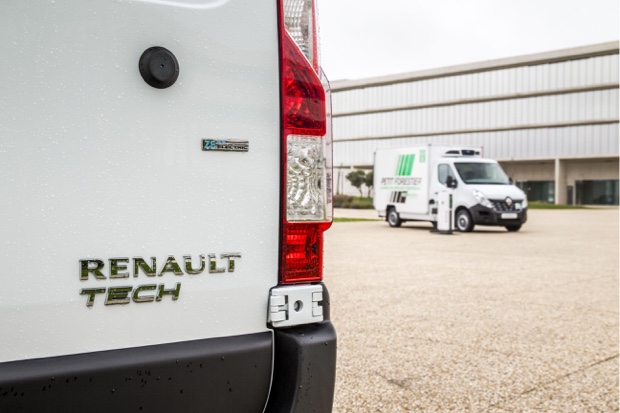 Van drivers with a category B licence can now operate alternatively-fuelled vans as long as they:
Weigh between 3.5-4.25 tonnes.
Complete at further five hours of training.
What is an alternatively-fuelled van?
A van powered by:
Electricity, natural gas, biogas or hydrogen

or

Hydrogen and electricity
---
The zero-emission van market is expected to be boosted by the Government's long-awaited publication of guidance that allows employees with a category B driving licence - enabling a person to drive cars and vans up to 3.5 tonnes - to drive alternatively fuelled vehicles up to 4.25 tonnes, provided they have undertaken a further five hours of training.
The regulatory change comes as part of the Government's commitment to encourage the transition to ultra-low emission vehicles, as set out in its 'Road to Zero Strategy'.
The Government announced the payload concession last year and published legislation putting those vehicles outside of the Operator Licence framework. It has now issued guidance outlining how fleet operators can take advantage of the initiative.
It has been suggested that businesses have held-off from adding alternatively-fuelled vans above 3.5 tonnes to their fleets pending publication of the guidance.
The Freight Transport Association (FTA) said publication of the guidance would "fast-track" adoption of zero-emission vans by making them a more viable option for fleet operators, providing clear benefits to air quality and the wider environment.
The guidance says that the five hours of training on driving alternatively fuelled vehicles must be provided by members of the only two Government recognised light goods vehicle (LGV) training registers - the National Register of LGV instructors or the National Vocational Driving Instructors Register.
The training may be a mix of practical and theory, and will include vehicle handling techniques when driving a loaded alternative fuelled vehicle, refuelling alternative fuel types and the safe loading of alternative fuelled vehicles. On completion of the training a driver will be issued with a certificate.
The document says: "Guidance should be considered by any employer with employees who drive vehicles such as delivery vans, as well as self-employed people and those using their own vehicle for a work-related journey. It will be particularly valuable to those who operate large goods vehicles and those who are responsible for fleet management of goods vehicles."
Until the change licencing regulations meant that driving a vehicle with a maximum authorised mass of more than 3.5 tonnes would normally require a Category C1 licence, which allows the driving of vehicles weighing between 3.5 tonnes and 7.5 tonnes. Consequently, fleet operators of alternatively-fuelled vehicles wanting to remain below that regulatory threshold must either suffer a constrained payload or employ drivers with a category C1 licence. That entails higher staffing costs, and in practice, said the Government, was "holding back many fleets from adopting alternatively fuelled vehicles".
Future of Mobility Minister Jesse Norman said: "The Government's 'Road to Zero Strategy' sets out our ambition for all new cars and vans to be effectively zero emission by 2040.
"By changing these driving licence requirements, we are seeking to support business owners by enabling them to use alternatively fuelled vehicles more easily."
James Firth, the FTA's head of road freight regulation, said: "Our members are committed to transitioning to low or zero emission vehicles, but with their propulsion systems and fuels far heavier than those of petrol and diesel, operators were left in a difficult position. They were forced to either lose payload or use heavier vehicles, which incur the expense of tighter regulatory regimes in relation to driver and operator licensing. These limitations were preventing operators from investing in 'green' vehicle technology; they were a clear barrier to the adoption of low and zero emission vans.
"The guidance will fuel interest in the alternatively-fuelled commercial vehicle market; hopefully it will pave the way for such vehicles to become the norm rather than the exception."
Alternatively-fuelled vehicles - the guidance refers to electric, natural gas, biogas and hydrogen - can have an increased kerb weight compared with their conventionally fuelled counterparts.
The change in legislation is the result of a European derogation, which the Government says will remain in place until 2023. It will then conduct a review of the legislation to evaluate its impact and consider whether it is still necessary.
Further information is available here.