17 June 2019

Zero emissions pledge to charge plug-in vehicle demand and possible fuel tax hike
New legislation is to be introduced by the Government to set a 2050 'net zero' target for all greenhouse gas emissions and ending the sale of new diesel and petrol cars and vans will be essential to achieving that goal.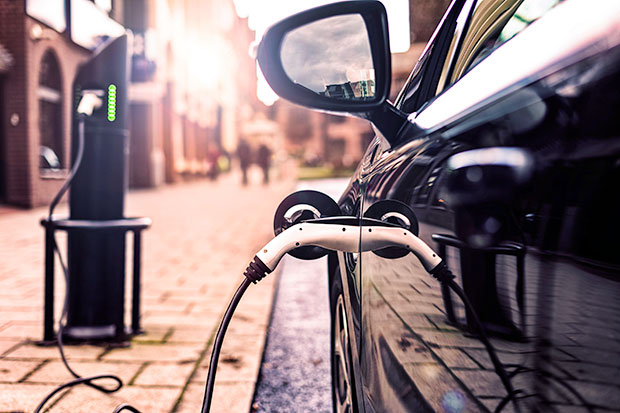 What is the 'Road to Zero Strategy?
2030 - At least 50% of new car and 40% of new van sales to be ultra-low emission.
2040 – New petrol and diesel vehicles will no longer be sold in the UK.
2050 – Almost every car and van on the road should be zero emission.
---
What's more, economists have suggested that increasing the duty on petrol and diesel - which has been frozen since 2010 - was one of the most important tax policies Government could use to combat climate change. Such a measures, which it is reported could add 10p to the cost of a litre of petrol and diesel, would increase fleet wholelife costs on petrol and diesel vehicles.
The Government has targeted 2040 as the date for ending the sale of new diesel and petrol cars and vans and its 'Road to Zero Strategy' published last year sets out an ambition for at least 50% - and as many as 70% - of new car sales to be ultra-low emission by 2030, alongside up to 40% of new vans
But earlier this year the Government's advisory Committee on Climate Change called for the 2040 deadline to be brought forward to 2030, or 2035 at the latest.
That could mean that fleets have fewer than three vehicle replacement cycles on average to abandon reliance on petrol and diesel power and turn to zero-emission electric or hydrogen-fuelled cars and vans.
Announcement of the 'net zero' target for all greenhouse gas emissions coincided with Transport Secretary Chris Grayling setting out plans for the Government to move towards completely ultra-low emission car fleets over the next decade.
The Government Car Service, managed by the Department for Transport, is targeted with electrifying at least 25% of the fleet by 2022. Electric vehicles currently make up nearly 23% of the entire fleet putting it on the road to meeting a commitment to make all central Government cars electric by 2030.
Mr Grayling has now written to every Government department to reinforce the pledge to move towards a completely electric fleet by 2030.
However, to achieve the national 2040 fuel switchover target date a rapid ramping up of the market share of electric vehicles is required.
Latest data from the Society of Motor Manufacturers and Traders' reveals that in the first five months of 2019 the registration market share of new zero emission battery vehicles was just 0.9% with the market share of new plug-in hybrid electric vehicles at just 1.2%.
Furthermore, analysis published by the London School of Economics suggests that the Government unfreezing the fuel duty escalator after nine years was one of the most important tax measures to encourage a switch away from petrol and diesel vehicles.
Prime Minister Theresa May said in laying before Parliament the new legislation that amends the Climate Change Act 2008 and puts the UK on the road to become the "first major economy to set net zero emission targets in law": "We can be truly proud of our record in tackling climate change. We have made huge progress in growing our economy and the jobs market while slashing emissions.
"Now is the time to go further and faster to safeguard the environment for our children. This country led the world in innovation during the Industrial Revolution, and now we must lead the world to a cleaner, greener form of growth. Standing by is not an option."
A 'net zero' emissions target means achieving an overall balance between greenhouse gases, such as carbon, emitted by the activities of people and greenhouse gases removed from the atmosphere by humans.