9 August 2017

Activa Contracts offers greater opportunities to school leavers through apprenticeship programme
Activa Contracts is delighted to announce we'll be recruiting more school leavers as part of a new apprenticeship drive. This move follows recent reforms in apprenticeship training and new government targets that aim to get three million apprentices into the workplace by 2020.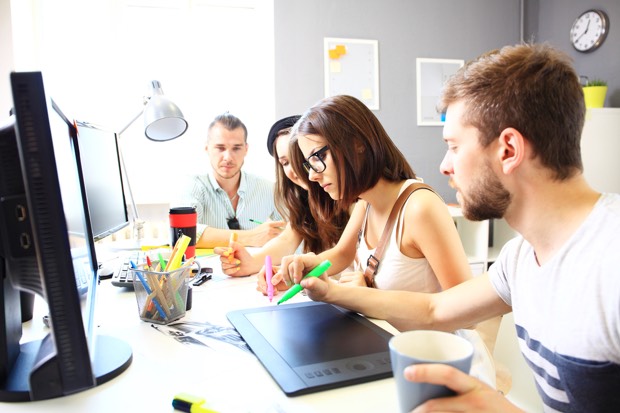 Recent legislation means that all employers with a wage bill of over £3 million must pay a tax known as the Apprenticeship Levy, which goes into a central fund to help pay for apprenticeship training. Companies can then access these funds through digital vouchers, which are used specifically to pay for apprenticeships.
The Activa Contracts apprenticeships will be offered in business services, helping candidates gain skills and knowledge in business administration and customer services. The apprentices will study both in the classroom and within the workplace in order to gain an NVQ (National Vocational Qualification).
Activa Contracts' Managing Director Ian Hill said: 'Apprentices can bring in fresh ideas and energise other employees. Apprenticeships can also result in a more skilled and loyal workforce. We want to encourage young people to join Activa Contracts. As an expanding business we have the ability to recruit school leavers and give them a solid start to their business career with apprenticeship training.'
Activa's headquarters is located in Milton Keynes; a city with a hugely competitive jobs market and low unemployment rate. These new apprentice roles help make the company more attractive to young people looking to begin their customer service careers.
Karen McCarthy, Activa Contracts' Customer Services Director said: 'We believe that offering a comprehensive apprenticeship and significant career prospects to school leavers will be hugely attractive to 16-year-olds. The apprenticeship programme will help school leavers to get their feet on the career ladder. Activa Contracts is a growing business and the company can offer young people a structured career development programme starting with the apprenticeship.'
Apprenticeship training will take between 12 and 18 months to complete and will be hosted at the leading-edge facilities at GTG West Midlands in Wolverhampton. GTG is a member of the Register of Apprenticeship Training Providers, approved by the government to provide apprenticeship training to levy-paying employers. This training will effectively take place in-house as GTG is one of Activa Contracts' fellow companies within the Arnold Clark Group.
The new apprentices will gain the opportunity to build their careers within Activa Contracts and beyond. Ian Hill added: 'By recruiting school leavers, as well as graduates, we can train them the Arnold Clark way. The Group employs more than 11,000 people and has a strong track record for promoting from within across its various businesses, so to recruit young people at the start of their working life will potentially deliver many career opportunities.'
The new apprenticeship programme enhances Activa Contracts' focus on employee development, which has been recently demonstrated with three employees recently passing NVQs in customer service and more expected to follow in the near future.