7 July 2016

Activa contracts puts driver safety assist system recalibration on fleets' radar with autoglass special deal
Recalibration of vehicle camera and radar-based driver assist systems is vital after windscreen replacement - and now Activa Contracts has become one of the first in the leasing industry to offer a special deal to its fleet customers.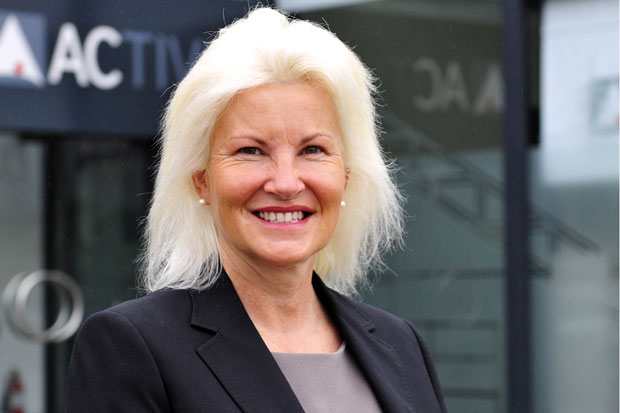 Activa Contracts believes that the need for recalibration is not yet on the radar of many fleet decision-makers, despite publicity in recent months from the automotive glazing sector. It has highlighted the consequences that a failure to recalibrate can have on the safety of vehicle occupants and other road users and the implications that in turn has on a fleet's at-work driving health and safety responsibilities.
Now, the expanding vehicle leasing and fleet management company has announced an arrangement with Autoglass that enables customers using the organisation for glass replacement to have cameras and radar heads recalibrated at the special price of £165 + VAT per vehicle.
Activa Contracts has negotiated the special price after discovering that some franchised dealers are charging several hundred pounds per vehicle to undertake recalibration with many fleet decision-makers and drivers not authorising the work to take place as a result of the cost.
The need for recalibration results from the rapidly increasing introduction on cars of sophisticated technologies designed to keep drivers safe on the roads, many of which rely on cameras and radar heads installed on or near the windscreen to function efficiently and effectively.
Meanwhile, 95% of all new car models tested by the European New Car Assessment Programme last year were already fitted with AEB, and it, as well as Thatcham, the motor insurers' automotive research centre, have called for the technology to be made mandatory in every vehicle.
Lisa Temperton, sales and marketing director, Activa Contracts, said: "There is a clear requirement for cars fitted with ADAS to be recalibrated following windscreen replacement.
"We have heard reports of some franchise dealers charging hundreds of pounds for recalibration and that could potentially put off fleets from having this vital work done. Alternatively, in some cases it could mean them turning to backstreet garages.
"Activa Contracts believes it has negotiated for customers a very good price for recalibration work if they have a windscreen replacement carried out by Autoglass."
Ms Temperton added: "Ultimately a company car is an asset owned by Activa Contracts. We therefore have a duty of care to educate our fleet customers and their drivers that recalibration is essential following windscreen replacement."
Dr Chris Davies, head of technical superiority, Autoglass, said: "The motoring industry has an important task to make drivers understand the importance of new and more technically complex features aimed at preventing collisions altogether. If the technologies that support these are working as they should, they will significantly reduce the likelihood of accidents."
Neil Atherton, sales and marketing director of Autoglass, said: "Even a minor margin of error can have serious consequences on the success or failure of the latest safety features."
Vehicle safety systems including automated emergency braking (AEB), lane departure warning, lane keep assist and blind spot warning - collectively known as Advanced Driver Assistance Systems (ADAS) - all rely on cameras and radar heads.
If the sensors and cameras that the systems use are misaligned by as little as one degree, the consequences can be devastating, particularly at higher speeds, as they will fail to detect and analyse driving conditions correctly in order to warn drivers about potential hazards or take corrective actions such as AEB. Therefore, recalibration is essential following windscreen replacement.
Research from Autoglass among 1,000 UK drivers uncovered a worrying lack of comprehension among drivers about the importance of calibration.
More than two-thirds of drivers (68%) decided to go against their vehicle manufacturer's advice to calibrate following a windscreen replacement - many because they perceived everything was working correctly, something which cannot be determined without the necessary technical equipment. What's more a similar number of drivers (67%) were unaware that the car windscreen incorporated the vital technology.
However, perhaps more worryingly, almost a third (31%) of those who contacted their car dealership for calibration found that their first point of contact was not aware of the need and 53% were given inaccurate advice in relation to their problem.
Last year just over 2% of windscreen replacements performed by Autoglass required a calibration but that figure is set to grow dramatically with an estimated 40% of vehicles on UK roads having driver assistance systems by 2020.
Activa Contracts is a division of the Arnold Clark Group, Europe's largest independently-owned vehicle dealer group.
Activa Contracts was established in 2000 from within the Scotland-based Arnold Clark leasing business to build a stronger presence in England and Wales.
From its headquarters in Milton Keynes, Activa Contracts offers a comprehensive range of fleet funding solutions and a full range of fleet management services.
For further information contact Activa Contracts managing director Ian Hill on 01908 288400.