12 December 2018

Activa Contracts renew 'Fleet Manager of the Week' prize sponsorship
Activa Contracts will continue to reward Lightfoot's fleet managers.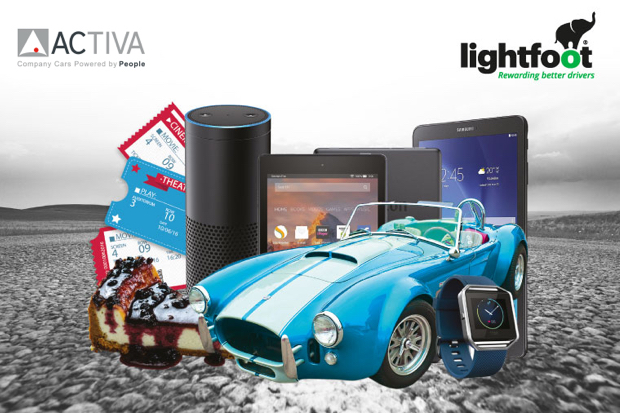 Activa Contracts is proud to announce its sponsorship of Lightfoot's pioneering 'Fleet Manager of the Week' for the second year in a row. The initiative rewards fleet managers for achieving high levels of efficiency and safety.
The 'Fleet Manager of the Week' is selected from the managers whose fleet have achieved an average Lightfoot score of 85% or above. At this level, fleets are proven to deliver the best savings in fuel, and the biggest reductions in emissions and accident rates.
Fleet Managers are rewarded with prizes ranging from overnight stays and chocolate hampers to the latest in-car gadgets.
Lisa Temperton, Activa Contracts' Sales and Marketing Director, said: "We applaud the concept of providing incentives for managers to encourage smoother and safer driving across the fleet vehicles they manage. Promoting safer, cleaner fleets is essential for everybody – from businesses like ourselves that lease company cars and vans, to our fleet customers and their drivers. Smooth driving not only reduces crashes, but also produces less pollution and that benefits the environment at large."
Martin Kadhim, Director at Lightfoot, commented on the partnership: "Activa Contracts understands our mission and to have such an important industry name on the same page as us sends an inspiring and powerful message for the future of driver technology. Its continued support of our Fleet Manager of the Week prize means we can keep rewarding everybody involved in greener, smoother driving and maintain Lightfoot as the natural choice for organisations that care about their people and the wider of impact of their fleets."
Lightfoot's driver reward system gives drivers real-time feedback through advanced engine analytics and telematics data. Find out more about the work they do here.