18 September 2015

Activa supports MacIntyre as charity of the year
We are pleased to announce that Activa has chosen to support MacIntyre as its charity of the year for 2015–2016.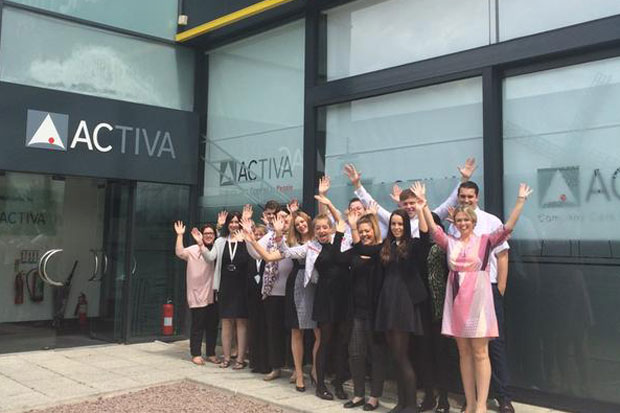 MacIntyre is a national charity supporting those who have a learning disability or autism to live their life their way.
Having been a client of the company for over ten years, Activa decided it was time to give something back to the charity in support of their Golden Jubilee year in 2016. As well as pledging to fundraise for the charity over the next 12 months through a series of events, Activa will also be donating a van for MacIntyre's use for six months.
MacIntyre Fundraiser Jenny Edwards said: 'We are so proud to be supported by Activa and are excited to see all the fantastic things they get up to over the coming year. The team's enthusiasm and passion are infectious; already we have people running the London Marathon and Birmingham Half Marathon, walking Hadrian's Wall and a fierce competition to find Activa's star baker in their own Bake-Off. By getting involved, Activa is raising funds to support our ongoing work helping adults and children with a learning disability live fulfilling and meaningful lives. A massive thank you to the whole team at Activa.'
You can follow all of our fundraising efforts on our Virgin Money Giving page here.