17 August 2017

Changing driving styles for the better
Changing ingrained habits behind the wheel isn't easy. It takes more than a few words of advice to keep drivers safe and fleets at their most cost-effective.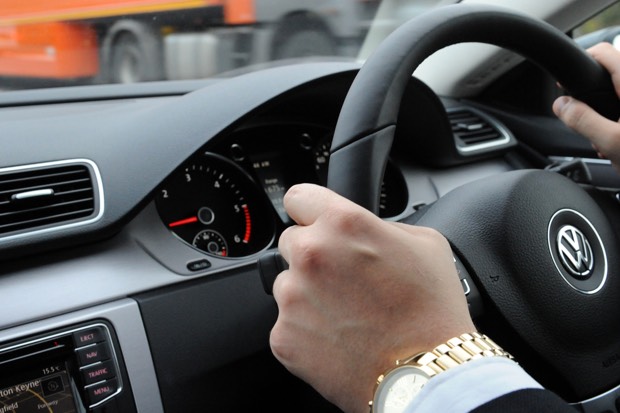 That's why Peel Ports Group, one of the UK's largest port operators, has outsourced their fleet of 180 cars, vans, 4x4s and minibuses to Activa Contracts, as part of their commitment to modernise and introduce new safety technology for their drivers.
Activa's innovative and bespoke approach uses the latest telematics technology to ensure that fleet drivers are better equipped to stay safe and encouraged to follow good driving practices. Meanwhile, Peel Ports is making great strides in health and safety awareness and training. Here's how we're working together to deliver on their aim to become the safest port operator in the UK.
Introducing Lightfoot
Lightfoot is an ingenious system developed by psychology experts from Bath University, which uses Formula 1 style analytics to find the vehicle's 'sweet spot' for the most efficient performance.
If it strays from that point, the driver receives alerts to remind them to correct their driving accordingly. There's even a 'league table' function that allows the drivers to compete against each other and rewards them for good driving. This real-time correction removes the need for manager input and time-consuming data analysis. The effect is less stress, lower fuel costs, and happier drivers.
Promoting health and safety
Activa Contracts is dedicated to promoting health and safety behind the wheel. Our approach is to always ensure that fleets are up to date, and that every car is fitted with the latest safety technology. Not only that, but drivers need to be aware of how they can use this technology to reduce risk, thus promoting health and safety both in the workplace and in the driving seat.
Lance Weissenborn, Head of Group Asset Management at Peel Ports said: 'Using the technology and the data provided by Lightfoot, we will see driver risk reduce. We recognise the importance of health and safety and compliance and partnering with Activa Contracts to deliver a modern vehicle fleet reinforces that commitment.'
Safety 365
Activa's promotion of good driving habits fits perfectly with Peel Ports' Safety 365 campaign, which has been introduced to promote safe working practices in what can be a busy, complex and dangerous environment. A combination of driver education and a modernised fleet meets both duty of care obligations and raises health and safety awareness across the company.
Peel Ports Group Health and Safety Manager, Ron Hunter said: 'Good practice in this area will breed greater success across all elements of a business and we are fortunate to have many enthusiastic staff who are passionate about delivering high standards in health and safety management.'
Training
At Peel Ports, 130 people have received behavioural safety training to become coaches who pass on information to their colleagues. Activa's introduction of Lightfoot into the company fleet is an extension of this training, as the system provides a constant coaching role and delivers advice at the exact moment to correct any actions that might prove unsafe. By introducing a culture of safety among drivers, we are on track to help the Peel Ports Group deliver on their promises.