5 July 2016

Employers urged 'to do more' to cut death and injury on Britain's roads
The government must do more to help employers reduce the risks staff face and create when they drive or ride for work, according to the Royal Society for the Prevention of Accidents (RoSPA).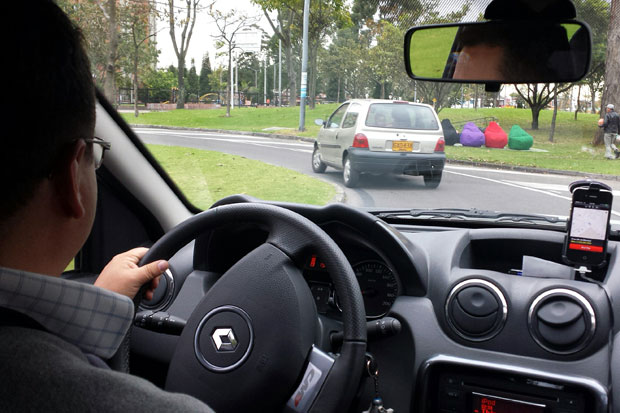 The charity also wants to see maximum use of the road safety benefits of telematics and similar technologies among businesses and commercial drivers – as well as young drivers.
Meanwhile, a call for more government action to stem casualty statistics has also come from IAM RoadSmart's director of policy and research Neil Greig.
Both RoSPA and IAM RoadSmart were responding to the latest Department for Transport road casualty statistics which show that 1,732 people died on British roads in 2015, down 2% from 1,775 in the previous year. There was also a 3% fall in the number of people seriously injured, to 22,137. A total of 186,209 casualties of all severities was recorded in 2015 - a 4% decrease compared to 2014 and the second lowest level on record.
Although fatalities were down 45% from 2006, and the figure was the second lowest on record after 2013, there has been no significant change since 2011.
Additionally, a rise in the number of fatal crashes involving commercial vehicles – 65 occupants of vans and trucks were killed in 2015 up from 47 the year before, a 38% increase - led Mr Greig to call on more business to take work-related road safety "more seriously".
Announcing a wide-ranging package of measures which would help to prevent deaths and life-changing injuries on the nation's roads, RoSPA urged more to be done after the new figures suggested that the exceptional decline in fatalities over the past decade was now beginning to stagnate.
Kevin Clinton, Head of Road Safety at RoSPA, said: 'We are pleased to see that fatalities and injuries have dropped since 2014, but the longer-term trend seems to be showing stagnation, so they are not falling steadily as they were before 2011.
'This means that we need to do more to get back on a long-term downward trend – these accidents don't have to happen.'
Other initiatives called for by RoSPA include:
Ensuring there were sufficient numbers of road police officers to properly enforce road safety laws.
Reducing the drink-drive limit in England and Wales to 50 milligrams of alcohol per 100 millilitres of blood, to match Scotland and most of Europe.
Adopting Single/Double British Summer Time.

Meanwhile, Mr Greig said: 'Five years of flat lining on road deaths is unacceptable. While 2015 was a relatively good year the huge gains in road safety made in the past now seem a distant memory.
'The government must show more leadership to really drive down road deaths in the future. Key trends still show the increasing risk to vulnerable road users, particularly motorcyclists, and big increases in fatal crashes involving vans and lorries.
'The rise in goods-vehicle-related deaths is worrying and is probably linked to the surge in van sales and use on Britain's roads. IAM RoadSmart supports police campaigns to crack down on those driving for business, but we also need more firms to step up the plate and take occupational road safety more seriously.'