12 January 2016

Fleets in line for cheap petrol and diesel throughout 2016, forecasts RAC
Fleets are in line for cheap petrol and diesel throughout 2016 thus delivering significant savings in operating costs.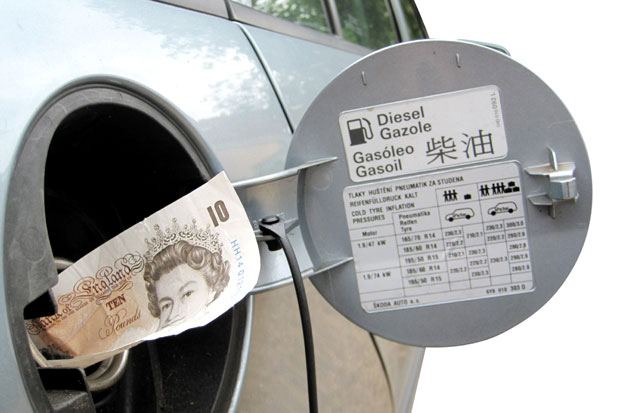 The prediction that pump prices could drop as low as 90p a litre comes from RAC following the New Year announcement by Saudi Arabia that it has no intention of cutting production thereby ensuring the market remains awash with low price oil.
Furthermore, UK supermarkets this week cut the price of diesel to below £1 a litre thereby joining the cost of petrol at below the symbolic £1 a litre mark. The latter having fallen below that price point in the weeks running up to Christmas.
The decision by the supermarket to cut the price of diesel to below £1 a litre means that the cost of filling-up an average 55-litre fuel tank is around £10 less compared with this time last year.
Fuel typically accounts for 25–30% of fleet operating costs and the average price of a litre of petrol in the UK is now 102.92p with a litre of diesel averaging 103.98p, according to website petrolprices.com.
The reduction in the forecourt price of fuel provided fleet managers with the ideal opportunity to make further savings, according to fleet management software specialist Chevin Fleet Solutions.
Managing director Ashley Sowerby said fleets should not view cheaper fuel as an excuse not to take further action.
He said: 'Fuel is a major expense for fleets and this is an opportunity to manage costs even lower.'
Mr Sowerby argues that by using fleet software and fuel cards together, managers should be able to create savings well above and beyond those made available by falling prices.
He said: 'There is a wide range of fuel strategies that are available but some of the simplest can be extremely effective. Simply by monitoring prices online and guiding drivers towards the cheapest local outlets, fleets could easily gain an extra 5p per litre above what is already saved through the general price decreases across the market.
'Fuel card data and the analysis tools available in software will let managers see which drivers are complying and also allow them to demonstrate the kind of savings that are being achieved. It is a worthwhile win for relatively little effort.'
Commenting on the continuing fall in pump prices, RAC Fuel Watch spokesman Simon Williams said: 'The declaration by Saudi Arabia that it has no intention of slowing down oil production in the foreseeable future suggests that motorists are in store for cheap petrol and diesel throughout 2016 with pump prices continuing to fall and likely to remain well below £1 a litre at the cheapest retailers.
'The world is awash with oil at present and the decision by the OPEC oil producing countries and particularly their biggest producer, Saudi Arabia, to continue pumping oil will ensure that this oversupply continues.
'Combined with significantly lower demand from China and the developing nations together with the prospect of additional supplies from Iran means that there will be no let-up in cheap oil.'
However, he warned that while the cost of producing fuel was reducing there was a limit to how far pump prices would tumble as the lion's share of the price on the forecourt was tax.
Mr Williams explained: 'For every litre 57.95p goes to HM Treasury in fuel duty together with VAT at 20% charged at the end of each transaction. Regardless of how low the cost of fuel goes those taxes still have to be paid.
'The rest of the price is production, refinery costs, distribution and the fuel retailers' margin. This means that there is a limit to how low we will see the price of diesel and petrol go but prices could well continue to fall and a pump price of as low as 90p a litre is not that far-fetched.'