10 November 2015

Get ready for winter
It's that time of year again.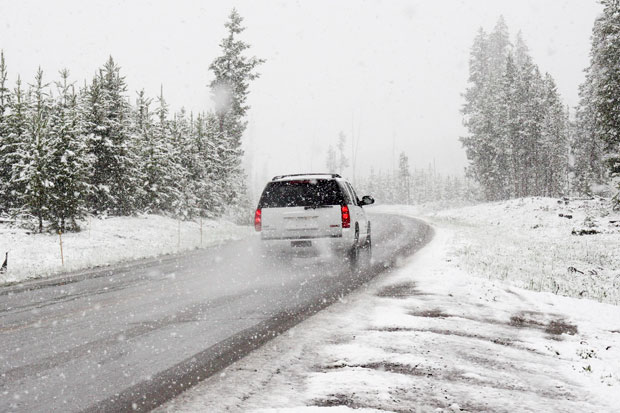 As we prepare for winter, here are a few tips on how to get your car ready for the season and how to drive safely during times when adverse weather conditions are likely.
Get your vehicle ready
Ensure your vehicle is booked in for a winter service to ensure it's in good condition
Keep your fuel topped up – when it's cold outside, we use more of it
Check tyre pressures and tread depth regularly – if they are worn, get them replaced
Check there is no damage to windscreens or lights
Check both front and rear wiper blades for wear, and use screen wash and de-icer to keep your screen clear
Ensure your vehicle's oil and water are at the correct levels

It is important to remember these points because the three main reasons for winter breakdowns are battery failure, tyre problems, and running out of fuel. All of these can be avoided if you plan ahead.
Advice for driving in wintry conditions
Check your vehicle and plan your journey – make sure you listen to traffic and weather reports
Take something to eat and drink with you on your journey, as your journey may be slowed down by bad weather and/or accidents
Always make sure you take breaks during long journeys
Before getting on the road, make sure you have a fully charged phone and let someone know the time you plan to reach your end destination
Make sure your windows and mirrors are unrestricted before setting off and remember to take an ice scraper on your journey with you
Use the highest gear possible when starting off to give you better traction
Reduce your speed when driving in adverse weather i.e. snow, rain, fog, wind
Leave a greater stopping distance between your vehicle and the vehicle in front
When stopping, allow your speed to decrease and use the brake gently to avoid locking your wheels
If you skid, ease off the accelerator and do not brake suddenly
Take extra care when overtaking
Make sure your vehicle is ventilated to avoid you becoming drowsy

In the event of an incident
Do not use your phone while driving
Stay with your vehicle until help arrives – leaving it abandoned will only hold up rescue vehicles
If you have to leave your vehicle to get help, make sure other drivers can see you by using a torch and a high visibility vest (provided in the Activa safety pack)