2 May 2016

Government clears manufacturers of emissions cheating as new NOx index is launched
No evidence has been found by the government of more motor manufacturers using Volkswagen Group-style emission cheating software, but the automotive industry has been urged to 'rise to the challenge' and deliver cleaner vehicles.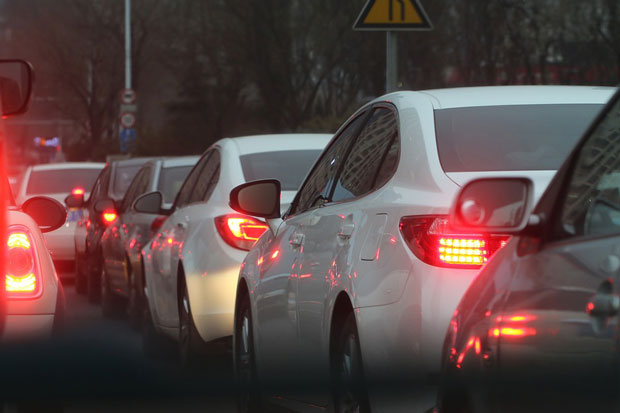 Meanwhile, Emissions Analytics, the world's leading independent provider of real-world emissions measurement, has launched a new air quality index rating scheme to help clear the confusion over real-world nitrogen oxides (NOx) emissions.
NOx emissions levels were at the centre of the Volkswagen Group scandal, which broke last year when the company admitted to fitting technology to 11 million diesel cars and vans – including 1.2 million in the UK – in pursuit of achieving results that showed emissions were lower than in reality.
The official government report following testing on vehicles from a range of manufacturers including BMW, Citroen, Ford, Honda, Hyundai, Jaguar, Kia, Land Rover, Mazda, Mercedes-Benz, Mini, Nissan, Peugeot, Range Rover, Renault, Skoda, Toyota, Vauxhall and Volvo reported 'no evidence of car manufacturers, apart from the Volkswagen Group, fitting devices to defeat the approved emissions test programme'.
However, the tests provided further evidence NOx emissions were higher in real world conditions and on the test track than they were in laboratory conditions. That, said the report, was the case for all manufacturers' vehicles, with results varying significantly between different makes and models. The average emissions were five times higher than they should have been and some cars' NOx levels were 12 times higher.
However, while motor manufacturers were cleared of fitting emission-cheating devices, the report underlined that existing laboratory tests designed to ensure emission limits were met were inadequate.
That, said the report, was why the UK government had been pressing for the new Europe-wide 'real driving emissions' test to be introduced from September 2017.
Transport Secretary Patrick McLoughlin said: 'Following the Volkswagen emissions scandal the whole of the automotive industry must work hard to restore public trust by being transparent about the systems they employ and advancing plans for introducing cleaner engine technology.'
Meanwhile, Emissions Analytics has published the first set of more than 440 ratings in its EQUA Air Quality Index designed to show the NOx performance of individual Euro5 and Euro6 diesel, petrol and hybrid cars. The ratings are accessible at www.equa.emissionsanalytics.com.
Intended to complement the forthcoming European Union Real Driving Emissions regulations for new vehicle certification, it will, says Emission Analytics, prove vital when developing government policy to deliver improvements in urban air quality.
Nick Molden, CEO and Founder of Emissions Analytics, said: 'There's a great deal of confusion among car buyers on the subject of pollutant emissions, but we're able to deliver impartial and precise information to help them buy better. We're also looking forward to working with the industry as a whole to highlight the best vehicles available.'
On the launch of the programme, Steve Gooding, Director of the RAC Foundation, said: 'This work is a welcome attempt to decipher a very complex set of air quality regulations and test results, and present them to motorists wanting to buy a clean car. It should also be required reading for manufacturers as it demonstrates that diesel cars can score well in real-world driving conditions. However, the star performers in the diesel category are few in number and these figures send out a strong message to several auto makers that they need to up their game.'