21 April 2016

Government urged to help fill maintenance workforce plug-in vehicle skills gap
Increasing sales of plug-in vehicles is adding to the pressure to provide a highly skilled maintenance workforce, according to the Institute of the Motor Industry (IMI).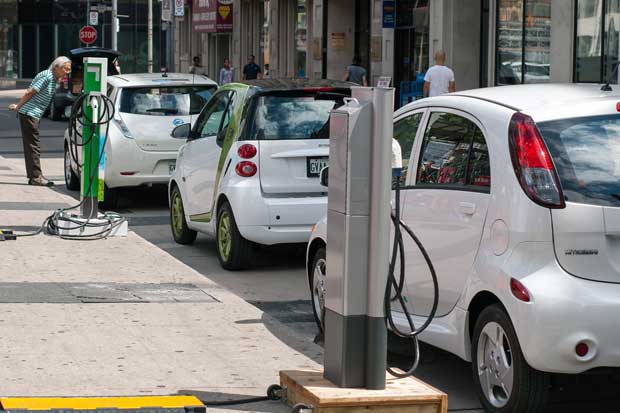 The call came as the IMI launched a new report suggesting that hybrid, electric and fuel cell vehicles could boost the UK economy by £51 billion a year and help create 320,000 new jobs, but only if the government invested in supporting the sector.
Separately, new figures revealed that uptake of plug-in cars reached a record high in the UK with more than 115 electric vehicles registered every day during the first quarter of 2016.
In total, 10,496 plug-in cars hit UK roads during the first three months of the year with one electric car sold every 13 minutes, representing the best period of electric car sales since the government's Plug-in Car Grant was introduced in January 2011.
Analysis by Go Ultra Low, the joint motor industry and government organisation promoting plug-in vehicles, and latest registration figures from the Society of Motor Manufacturers and Traders show plug-in car sales this year are ahead of schedule to exceed 2015's record 28,188 total – when more electric vehicles were registered than the previous five years combined.
However, the IMI says there are only 1,000 technicians in the UK who are qualified with a Level 4 in Electric and Hybrid Car Maintenance.
The report was presented to a cross-party group of MPs this week and highlighted the potential skills gap in workshops. Its chief operating officer Lesley Woolley urged the government to focus on the skills base required to keep plug-in cars on the road.
The IMI is advising that it should become illegal to work on high-voltage batteries without a licence, beginning with newly qualified technicians this year, to encourage investment in training and improve workshop safety.
Report author Professor Jim Saker, of Loughborough University, said: 'Without proper regulation a skills gap will emerge with only a limited number of technicians working in the franchised sector being able to service and repair new technology vehicles. If this trend is found to be true then it is likely that the independent sector of the retail automotive sector will decline. This will mean that the market will fail to open up and develop to the benefit of the UK economy.'
The report also highlighted that franchised dealers were struggling to attract young people into technical jobs, and that 81% of independent garages were finding it hard to get highly skilled technicians, said to be due to the lack of government support.
IMI chief executive Steve Nash said: 'It's vital we take the appropriate steps now if we want to ensure that the UK has the skilled workforce it needs across the whole industry to support and service these [alternatively fuelled] vehicles.'