4 September 2017

Post-Brexit tariffs to add 10% to fleet car servicing bills, warns SMMT
Fleet operating costs are set to rise in a post-Brexit Britain with a warning that service, maintenance and repair (SMR) bills could rise by 10% on top of major increases in new car and van prices.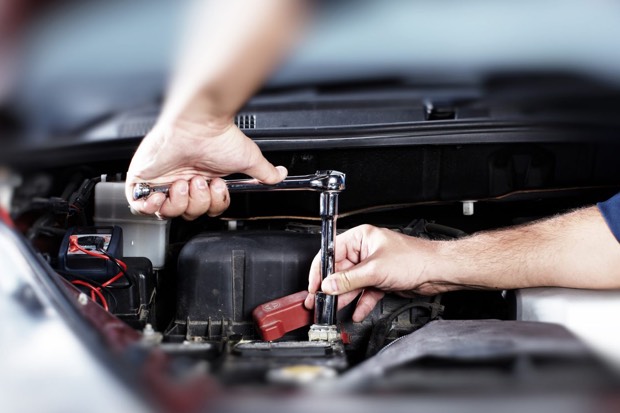 The warning came from the Society of Motor Manufacturers and Traders (SMMT) as the UK continues Brexit talks with the European Union.
The UK government is pushing for a trade deal with European Union countries to avoid tariffs and customs duties being added to goods imported from member states.
A new report published by the SMMT revealed that the UK's collective car repair bill could rise by more than £2 billion a year if tariffs and other barriers to trade were imposed.
The potential hike in SMR costs follows warnings that the price of new cars and vans would also increase dramatically if UK government ministers failed to agree a trade deal with the European Union.
A figure close to £1500 could be added to the cost of every new car sold in the country, according to the SMMT, if trade tariffs were implemented on the UK as a result of Brexit. The European Automobile Manufacturer's Association (ACEA) has calculated that the price of light commercial vehicles could rise by 10–22%, cars by 10% and the cost of parts and components by 2.5–4.5% for parts based on current tariff levels; while a study by the PA Consulting Group calculated an average £2372 rise in new car prices.
The price rise warnings come because a failure by the UK government to secure a tariff-free trade deal during Brexit negotiations would mean the adoption of World Trade Organisation (WTO) rules including tariffs, which the SMMT called 'the worst foreseeable outcome' for the UK automotive industry.
The 'Importance of the Aftermarket to the UK Economy 2017' report, commissioned by the SMMT from independent consultancy Frost & Sullivan, reveals that a 2.5% to 4.5% WTO tariff on imported car parts would trigger an average extra £21 a year for replacement components. Meanwhile, quotas, subsidies, customs delays and regulatory barriers could add an additional £49, resulting in a £2.14 billion rise in the UK's collective car maintenance bill.
Some 80% of replacement car parts fitted to British cars are imported, with almost three quarters of them coming from European Union-based suppliers.
It was therefore vital, said the SMMT, that the government sought an interim arrangement to avoid a 'cliff-edge' if a trade deal was not finalised at the end of the Brexit negotiation process in March 2019. Such an arrangement should maintain membership of the single market and customs union until a final agreement on a new relationship with the European Union was negotiated and implemented, said the organisation.
Mike Hawes, SMMT chief executive, said: 'If we don't secure a new trading relationship with the European Union that is free of tariffs and customs checks, [there could be] significant increases to annual car repair bills due to new tariffs and other trade barriers.'
'The government must now prioritise an interim arrangement that maintains single market and customs union membership until the right trade deal with the European Union is implemented.'
The government has now published a blueprint entitled 'Future Customs Arrangements for the UK', and Mr Hawes said: 'It is encouraging that government recognises the need for interim arrangements which must be in place until the new relationship with our biggest trading partner is implemented. To maintain frictionless trade and ensure business only has to adjust to one change, interim arrangements must retain membership of a customs union with the European Union and full participation in the single market. Any other arrangement risks additional administration, delays and costs, undermining the competitiveness of UK exporters and increasing the costs of imports. We will continue to work with government to try and avoid such an outcome.'