5 August 2016

Van drivers ignorant over vehicle load carrying capacity: trailers provide an option
Van overloading is a major road safety issue and now new research reveals that more than half (53%) of drivers do not know their vehicle's maximum load carrying capacity.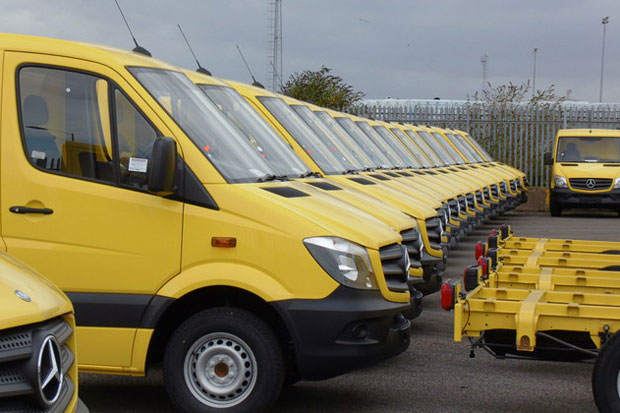 What's more, nearly half of businesses do not monitor the weights of company vehicles on a regular basis, it is suggested.
Last year, the Driver and Vehicle Standards Agency (DVSA) stopped more than 10,800 vans on UK roads and found 89% to be driving overloaded.
With trailers offering an easy and cost-effective method for businesses to carry additional equipment or products, Volkswagen Commercial Vehicles is urging customers to ensure they know their vehicle's towing capacity before hitching up in the wake of its research.
On a UK full car licence, anyone can drive up to 3.5 tonnes gross vehicle weight (GVW). However when adding a trailer, the laws become more complicated, with restrictions on a permissible vehicle and trailer weights for those who obtained their driving licence after 1997.
Drivers who passed their car driving test (category B) from 19 January, 2013 can tow small trailers weighing no more than 750kg or a trailer over 750kg as long as the combined weight of the trailer and towing car or van is no more than 3,500kg (3.5 tonnes) maximum authorised mass (MAM), which is the limit on how much the vehicle can weigh when it's loaded.
Drivers who passed their car driving test between 1 January, 1997 and 18 January, 2013 can drive a car or van up to 3,500kg MAM towing a trailer of up to 750kg MAM or tow a trailer over 750kg MAM as long as the combined MAM of the trailer and towing vehicle is no more than 3,500kg. Drivers have to pass the car and trailer driving test if they want to tow anything heavier.
Going above these weights (without the right licence) or a tachograph being fitted can lead to large fines for businesses. Companies can also potentially face a court summons and even immobilisation of the vehicles for failing to comply.
Using the wrong vehicle for towing can also affect driving performance, for example reducing acceleration and increasing stopping distances, particularly in the wet, and can cause long-term detrimental damage to the vehicle.
Trevor Hodgson-Phillips, Head of Service and Parts at Volkswagen Commercial Vehicles, said: 'Towing can cause a serious legal minefield for businesses and damage to vehicles. We aim to help our customers by advising on the right vehicle and towbar fitment to suit their needs. Working hand-in-hand with our customers, we can ensure they have the peace-of-mind that their vehicle will be equipped with the correct towbar for the job in hand.'