19 October 2015

Van operators urged to learn from the HGV sector to boost vehicle and driver safety
Light commercial vehicle fleet managers should apply 'the principles of operating licensing', which govern the HGV sector, to their van operations, according to Beverly Bell, Senior Traffic Commissioner for Great Britain.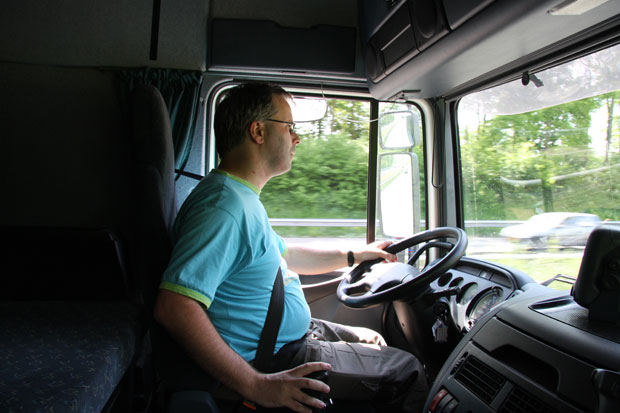 Traffic commissioners are responsible for the licensing and regulation of organisations that operate HGVs, buses and coaches.
However, with the van sector unregulated, Ms Bell said: 'We are keen to ensure that operators of commercial vehicle fleets do all that they can to keep their vehicles and drivers as safe as possible at all times whether they are subject to operator licencing or not.'
Writing the keynote introduction to the 2015–16 Van Excellence Report, Ms Bell urged van fleet managers to adopt the Freight Transport Association (FTA) managed and operator developed Van Excellence Code because those who followed it would be 'taking positive action to ensure that their vehicles and drivers are safe'.
She continued: 'I therefore recommend that transport managers follow and adopt the code to their van fleet and drivers in the same way that they follow and adopt the principles of operator licencing to their large goods vehicle fleets and drivers.'
The Van Excellence initiative, which is billed as the 'voice and benchmark of professional LCV fleet managers', was launched five years ago having been developed 'by the industry for the industry'. There are now more than 100 commercial vehicle operators accredited to the scheme collectively operating some 125,000 vehicles with a similar number intending to become accredited.
The Driver and Vehicle Standards Agency (DVSA) has called on van fleet operators and drivers to take a 'self-help approach' to improving compliance by copying the HGV sector and undertaking ten-minute walk-round checks on vehicles with a focus on tyre, brake and bodywork condition before setting off on journeys.
Vehicle mechanical condition and overloading are key DVSA concerns alongside a 50% MOT van failure rate with brakes, suspension and lighting/signalling being among the major reasons.
The Van Excellence Report said: 'Unlike the heavily regulated HGV sector, professional fleet management is generally only found in the largest of van fleets. Without a statutory framework for management and without transport backgrounds or relationships, many businesses are not aware of their compliance responsibilities.'
As a result, the FTA suggests: 'Regulation is not lacking in this area, but understanding and professionalism is.'
Many of the UK's most high profile organisations are already Van Excellence members, so smaller fleets are particularly being targeted.
Rory Morgan, Chairman of the Van Excellence governance committee and Head of Logistics Support, Western Europe at Iron Mountain, said: 'It is the small fleets which need Van Excellence the most. We can professionalise the UK van fleet. The processes and practices we espouse are becoming recognised as necessary benchmarks. If we can reach SME fleets we can convince them, through leadership and example, that Van Excellence is the way to go. It will save them money and, far more importantly, I believe it may save lives.'
Information on Van Excellence is available at http://www.vanexcellence.co.uk/