12 October 2018

2025 and 2030 CO2 emission cut targets softened, but the debate rages on
A debate is raging after the European Council softened car and van carbon dioxide (CO2) emission cuts to be introduced from 2021, just a week after MEPs voted through tough new targets.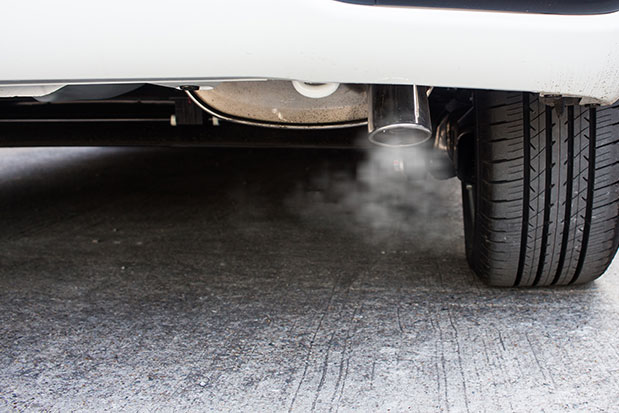 European campaign group Transport & Environment criticised the move, which came one day after the world's leading climate scientists urged global leaders to drastically cut emissions to avoid catastrophic climate change. The organisation said that the reduced targets "fell well short of what is needed to meet the European Union's 2030 climate law and avoid dangerous climate change".
The automotive industry is currently working towards average CO2 targets of 95g/km for cars and 147g/km for vans by 2021 and has said it has "serious concerns" about the targets being achievable.
Last week MEPs voted to cut new car CO2 emissions by 20% to an average of 76g/km of CO2 for cars and 118g/km of CO2 vans by 2025 - with a 40% reduction by 2030.
However, this week the Council agreed to a 15% cut in new car and van CO2 emissions by 2025 with new car CO2 emissions being cut by a further 35% by 2030 and new van CO2 emissions by a further 30% by 2030.
The European Council will now start negotiations with the European Commission and European Parliament on the CO2 targets. The final agreement will not be binding on the UK following its departure from the European Union on March 29 next year, but the UK government has previously said that it would introduce similarly ambitious targets.
Erik Jonnaert, secretary general of the European Automobile Manufacturers' Association (ACEA), said: "Further reducing CO2 emissions remains a top priority of the European Union auto industry. All manufacturers are actively expanding and investing in their portfolios of alternatively-powered cars and vans, particularly electric ones.
"Although the CO2 reduction levels agreed on by the member states are less aggressive than those voted by the European Parliament last week, they still risk having a negative impact on industry competitiveness, auto workers and consumers alike."
Mr Jonnaert called on the three institutions to work towards a final agreement that "strikes the right balance between protecting the environment and safeguarding Europe's manufacturing base - while at the same time ensuring affordable and convenient mobility for all citizens".
Greg Archer, clean vehicles director with Transport & Environment, said: "[The] decision by European Union governments is disappointing for the planet. It shows how far the Commission and some member states have shrunk from climate leadership putting carmakers interests first despite the dire warning of the effects of dangerous climate change. But this is not over, the forthcoming negotiations with the European Parliament can still achieve an ambitious deal that puts the European Union on track towards limiting warming to 1.5 degrees and is also good for jobs, cleaner air and consumers."