19 August 2021

Moving from a pan European framework
Following our exit from the European Union fleets will now be required to adapt their existing policies and frameworks to align with new UK legislation.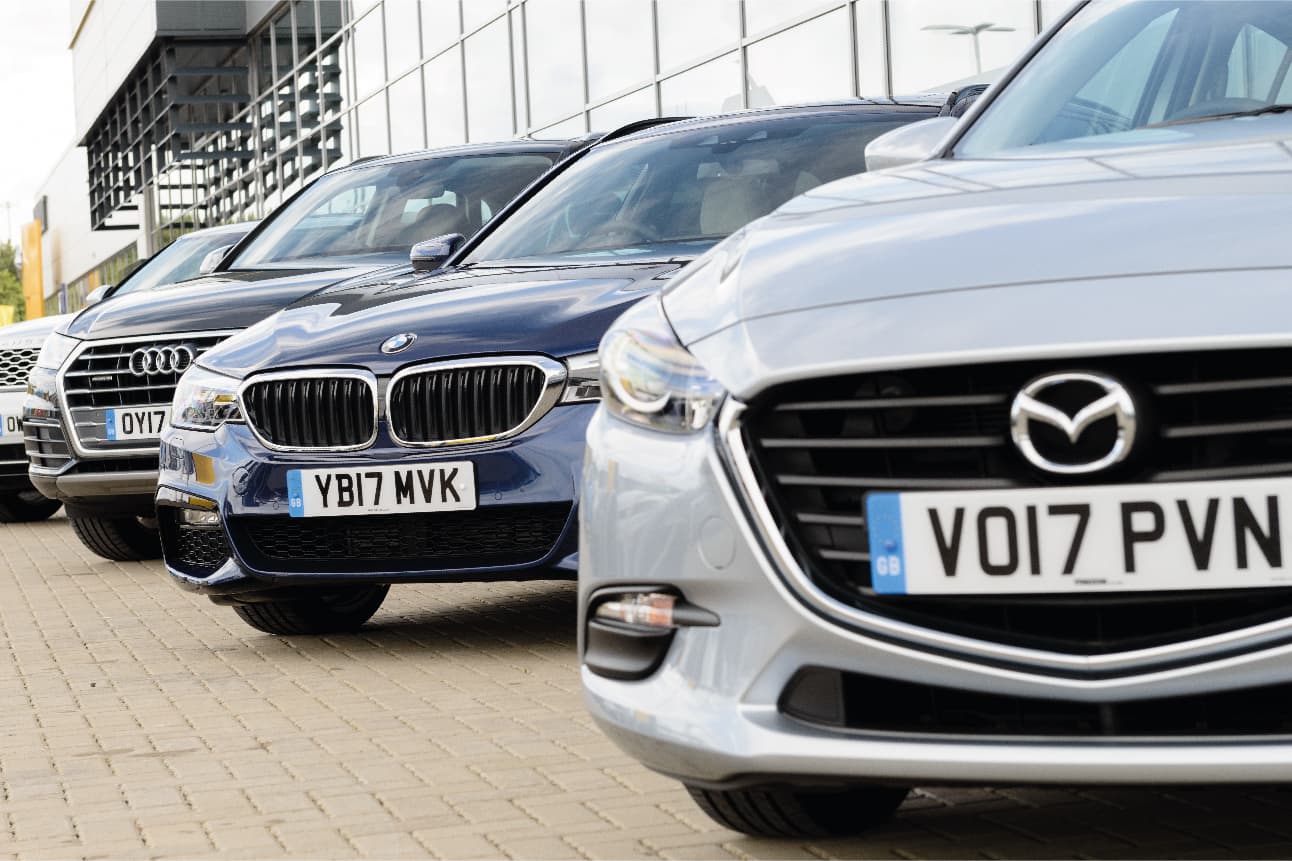 Introduction
Following our exit from the European Union fleets will now be required to adapt their existing policies and frameworks to align with new UK legislation.
The car industry is facing a difficult moment, with Brexit still causing uncertainty, the pandemic affecting companies up and down the country and the global semiconductor shortage extending lead times from manufacturers. Now is a crucial time to assess your fleet and its policy to fine tune it for the UK market, rather than rolling it into a pan European policy.
Preparing for these coming changes in a time of uncertainty can prove daunting but with the help and expertise Activa can turn this headache into an opportunity to improve your fleet efficiencies, further control costs and build a new and dynamic electric and hybrid-based fleet policy that embraces not just company car drivers, but all drivers with a brand new car everytwo, three or four years.
Brexit
Despite now having agreed a new trade deal with the European Union, Brexit continues to create a level of uncertainty around supply chains and infrastructure. This is naturally a cause of concern for many business fleets.
A key challenge presented by Brexit is around Rules of Origin. Part of our agreement with the EU will see EVs remaining tariff free until the end of 2023. However, this is based on an agreement that at least 40% of their components currently come from Europe with that number rising to 55% by the end of 2026.
Following 2026 it's expected that electric vehicle (EV) sales from the UK to Europe and vice versa will then have tariffs imposed on them.
In the long term we expect the cost of vehicles from Europe will rise with a lot of manufacturing and repairs often reliant on high-tech genuine parts that come from overseas. With new tariffs and new trade agreements the cost of these parts could rise dramatically. However, to avoid these costs manufacturers are looking to set up shop in the UK to avoid the associated costs and bolster the UK manufacturing industry.
UK Climate Goals
In November 2020, the Government announced it would end the sale of petrol and diesel cars and vans by 2030 as part of its wider plans for a 'green recovery'. As the country bounces back from the Coronavirus pandemic, and in announcing the plan, the Government effectively fired a starting gun to fleets to begin thinking about a transition to electric vehicles if they hadn't already started this process.
A further part of these plans was the goal of reducing the country's emissions by 78% by the end of 2035. To help us on this road map the Government is offering tax incentives and grants with the aim of helping companies electrify its fleets. By taking advantage of these incentives early fleets are in prime position to save large sums of money, improve driver satisfaction and help the overall environmental goals of the country.
The Government is currently offering a £2,500 subsidy on every new electric car subject to them emitting less than 50g/km of CO2 and being able to travel at least 70 miles without emitting anything – thus exempting plug-in hybrids and mild-hybrids – as long as the vehicle costs less than £35,000.
Our regional tax treatment is already accelerating the shift towards EVs and now is a great time to think about making the transition. The current Benefit-in-Kind (BIK) rate stands at 1% for EVs with £0 road tax. When comparing this to the 15% BIK rate for diesel, the savings available to businesses are substantial. Coupled with the rise of ultra-low emission zones like London, Bath and Bristol the cost of running petrol and diesel fleets becomes expensive very quickly.
And with our latest Salary Sacrifice scheme we can help you roll out a new car option for all employees, not just company car drivers, which in turn will address your grey fleet challenges.
Fleet Sector EV appetite – let us help speed up embracing EVs
Against a backdrop of COVID-19 restrictions and Brexit uncertainty, the EV market defied the odds last year with new registrations of battery electric vehicles (BEVs) rocketing by as much as 185%. The appetite to electrify is clear to see and having expertise on hand to guide you through this process is essential.
The success of the EV market is largely down to the business fleet sector, in 2020 68% of the new registrations were for company cars.
Initiatives like Salary Sacrifice prove a cost effective, low maintenance way of getting drivers into the latest EVs. By setting up a policy with Activa, employees are able to sacrifice part of their salary pre-tax and take order of the latest EVs for a really low cost, fully maintained and insured.
Designed to increase the value of benefits and rewards in the workplace, Salary Sacrifice schemes offer a large range of brand-new, fully maintained, fuel efficient cars at zero cost to the business. We are at the cusp of an electric revolution and Salary Sacrifice is a great way to get fleets into EVs.
As an aid to staff recruitment and retention this product enables employees to benefit from the personal use of a new and efficient car, at a cost that is simply not available to them anywhere else.
Charging Infrastructure
Infrastructure also plays a key role in these policies and incentives, to date the UK has over 43,000 connectors, 25,238 devices at over 16,000 locations with 558 being installed in the last 30 days alone. As the infrastructure continues to grow, confidence in making the switch to EV will also rise as we approach electrification with a new driving mindset that allows fleets to address previous fears of EV ownership and the associated costs.
Something that has been problematic for years and is now starting to change is motorway charging. In late 2018 a Parliamentary committee called on the Government to intervene with progress now being made. Other initiatives like Ionity (a joint venture between BMW, Mercedes, Ford, Hyundai and VW brands Audi and Porsche) has installed chargers at Motorway Service Areas, while Instavolt has recently launched a rapid charging hub on the M6.
EV drivers can expect further improvements in reliability over the coming months; in June 2021, Gridserve announced it had acquired the Ecotricity network and vowed to invest in the network, including replacing every single charger with a newer and faster unit which features contactless payment as standard.
Rapid charging hubs at Motorway Service Areas are likely to be the future when it comes to recharging EVs; in May Moto opened its new service area near Rugby and it contains 24 ultra-rapid charging points – 12 Ecotricity units and 12 Tesla Superchargers.
Fleet Managers
The role of the fleet manager has become more important than ever, by working alongside policy makers and business objectives staying on top of new rules and regulations will become a much larger part of a fleet manager's role. Having expertise on hand to help fleet managers with these changes could prove valuable and if businesses no longer have a fleet manager in place, help, support and advice from a company like Activa is going to be invaluable at a time when the fleet outlook is rapidly changing.
A thorough review of current fleet policies is an essential task as we move away from a pan-European policy to a UK centric framework, by getting ahead and looking at these policies now businesses will be in a much better position to adapt to these ongoing changes.