18 January 2019

Activa Contracts launch new driver safety initiative
Activa Contracts partner with Lightfoot to launch a new initiative, aimed at rewarding safe driving.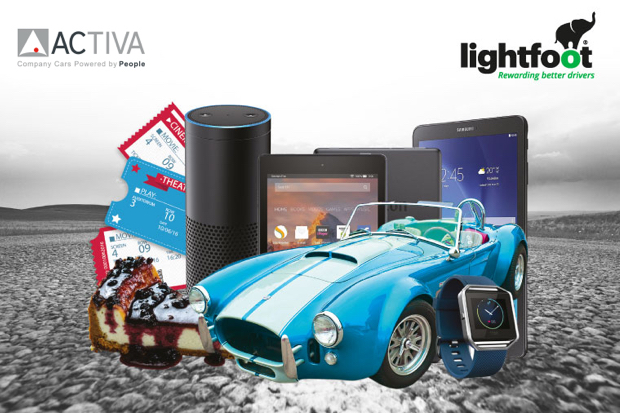 We're delighted to announce Activa's new driver safety initiative, the Activa Contracts Lightfoot Drivers' League, which will reward an Activa driver each week.
Using Lightfoot's advanced telematics technology, drivers must meet a required standard before being considered for the reward. Reaching 'Elite Driver' status will also lead to additional savings on fuel and lower emissions.
Over 2,200 drivers with Lightfoot telematics are eligible for the weekly draw, and we expect this number to increase with more of our customers recognising the benefits of fitting vehicles with Lightfoot.
Drivers can expect to win amazing prizes such as the latest in-car gadgets, overnight hotel stays and luxury food hampers.
This new sponsorship reflects our efforts to actively promote safer driving among our customers.
Activa's sales and marketing director, Lisa Temperton, said: 'We're delighted to be supporting safer, smoother fleets with the prizes on offer through Lightfoot. We are serious about our partnerships, and confident that the results our clients have seen have been significant.'
Martin Kadhim, Director at Lightfoot, said: 'To have a partner that appreciates and really understands the value of rewarding better driving, not just promoting it, makes a world of difference. All of the team at Activa Contracts really get what we are trying to achieve at Lightfoot and its continued support means we are able to deliver a greater service to our deserving clients.'
Is your Activa vehicle fitted with Lightfoot telematics? Keep your eyes peeled for more information on our Drivers' League and how you can win prizes just by driving safely.
Find out more about our partnership with Lightfoot here.