11 October 2017

Activa runs successful Best Practice Van Workshop
At the end of last month, Activa invited clients and partners to a Van Best Practice day at our training facility, GTG, in Wolverhampton. The event sought to ensure that van operators are thinking about the potential legal ramifications of poor fleet management; as well as to introduce Activa product partners that can offer helpful advice and guidance on the topic.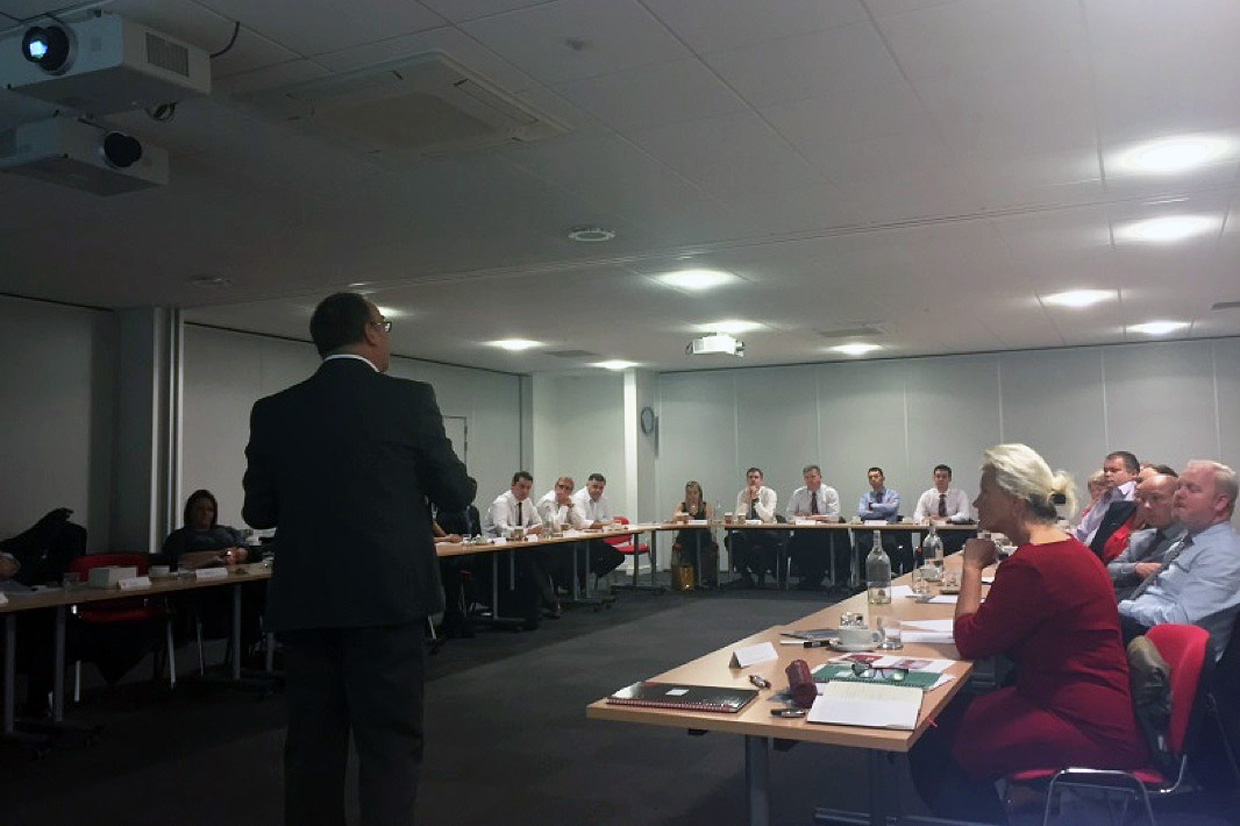 First up, there was a talk from Mark Cartwright from the Fleet Transport Association, who gave his thought-provoking and informative 'One Fateful Day' presentation. This set out a scenario inspired by two, real-life events in which a firm with vans on their fleet that were involved in an accident, ultimately led to prosecution of three employees. This highlighted that by not using the correct procedures and complying with the relevant legislation, companies and the individuals who work within them could end up with massive fines or even jail sentences. Mark also pointed out the Van Excellence scheme facilitated by FTA. The scheme works with van operators to ensure that they are adhering to best practice and gives them a full accreditation after completion. You can find out more about it on the FTA website
In the afternoon session, Bob Barnes from AutoKontrol presented the company's range of speed limiters, which are sold worldwide. AutoKontrol's speed limiters have been proven to increase the safety of vehicles while also reducing fuel consumption. They also have the ability to use Geo-Fencing to ensure that in certain prescribed areas a vehicle is automatically limited to an agreed speed. More information on Autokontrol can be found here.
Martin Kadhim from Lightfoot gave an entertaining presentation on the history, benefits and technology behind the Lightfoot product. Lightfoot has been proven to reduce 'at fault' accidents while reducing wear and tear costs and making fuel savings of up to 20%. It coaches drivers to improve their driving skill and rewards them when they attain 'elite driver level'. Similarly, Activa and Lightfoot have launched a 'Fleet Manager of the Week' competition in which fleet managers who maintain an elite level fleet are entered into weekly prize draws. Lightfoot is providing incentives for both the drivers and the fleet managers while also reducing costs for business and making roads safer. Activa can facilitate the installation of Lightfoot in your fleet. For more information on Lightfoot, take a look at the webpage or call us.
Overall, the day was highly informative yet enjoyable and all parties left having learnt a lot more about van fleet operation. Activa is planning to host similar events to this in the future. If you'd like to know more about or would be interested in presenting at them, please email info@activacontracts.co.uk or call 01908 288400.