10 April 2017

Crit Air initiative is now in effect in France. Have you got your sticker?
As of 31st March 2017, motorists driving in certain urban areas in France will need to display a new Crit'Air vehicle emissions sticker.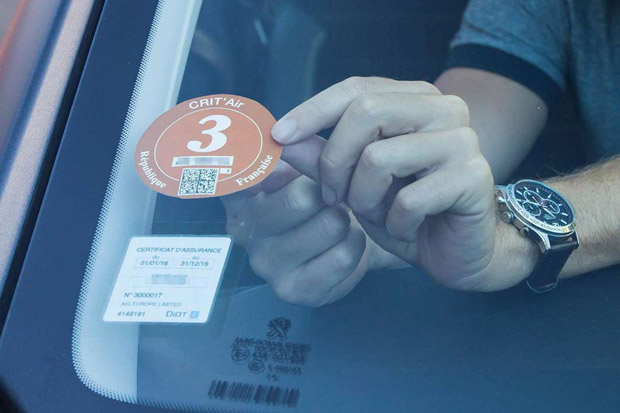 This will primarily concern drivers visiting the cities of Paris, Lyon and Grenoble.
What are the stickers?
The French clean air stickers are identifiers of emissions from all motor vehicles. The stickers are divided into six, colour-coded categories to illustrate how polluting a vehicle is.
Why have they been introduced?
The sticker system has been introduced to reduce the emissions output in larger cities, so on days where certain cities are at risk of reaching their Euro emissions limit, heavily polluting vehicles can be refused entrance based on the Crit'Air sticker they are displaying on the windscreen.
The stickers are only currently being used for Paris, Lyon and Grenoble. If you are driving into any of these cities, you will need to have one of these stickers on your car in order to avoid a fine of up to £117.
What does it mean for me?
At Activa we strongly advise that if you are driving into France at all, you have one of these stickers displayed in order to give yourself the freedom to enter any of these cities without being fined. It's also worth checking the vehicle criteria ahead of any journeys, as cars registered before 1997 are banned from Paris between 8am and 8pm, Monday to Friday.
What's more, more cities will be introducing the scheme in the future, so it's best to prepare your vehicle for the long term.
How do I get a sticker?
The CO2 emission stickers will need to be purchased in advance online at a cost of 4.80 euros from the Crit'Air website. The sticker could take up to 30 days to reach you, so be sure to order yours in plenty of time. You'll receive a confirmation email within two weeks of placing your order with a temporary proof of cover.