22 December 2016

Fleets face £1,500 increase in new car prices from post-Brexit tariffs, warns SMMT
Fleet funding costs and employee company car benefit-in-kind tax bills will increase amid warnings of a potential average £1,500 rise in new car prices, caused by Britain's exit from the European Union.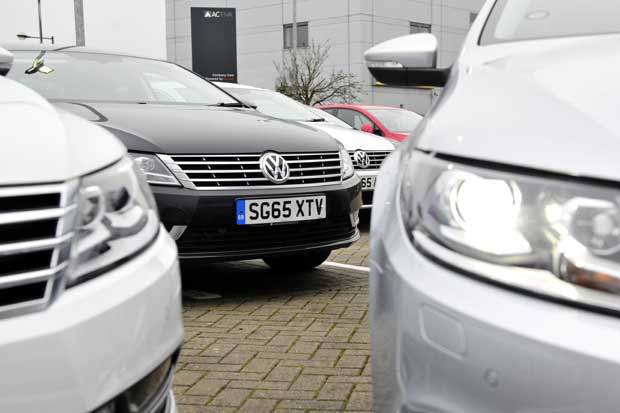 The stark warning came from Gareth Jones, president of the Society of Motor Manufacturers and Traders (SMMT).
He said prices of new cars imported to the UK from the continent could rise by an average of £1,500, if brands and their retail networks were unable to absorb European Union tariffs - imposed as a result of Brexit.
Mr Jones urged the government to develop its industrial strategy with successful sectors, and to put an immediate focus on automotive priorities, post-Brexit.
He underlined the industry's recent growth - UK new car registrations are at record levels. 2016 UK car manufacturing production is on track to set a new record (as are exports) - and he outlined the risks to investment and success if the benefits of the single market were lost.
New SMMT analysis suggests that European Union tariffs on cars alone could add at least an annual £2.7 billion to imports and £1.8 billion to exports. A 10% standard tariff would be imposed on cars exported to and imported from the European Union.
Mr Jones warned, however, that the automotive industry's current success was the result of multi-billion pound investment decisions made years before the European Union referendum was even a prospect.
The industry's fundamental strengths - including one of the world's most highly skilled and productive workforces - would stand it in good stead to face challenges, but success could not be taken for granted, said Mr Jones.
The renaissance was down to years of hard work, hard-won investment and long-term collaborative partnership between industry and government, he said.
Commenting on the strength of the relationship between government and industry, Mr Jones said: 'The government has - commendably - put industrial strategy at the heart of business and the department for business. It does so as it faces its toughest challenge - leaving the European Union. We must make the right decisions: on trade, on regulations and on business competitiveness.'
He went on to say: 'The challenge now is to make a success of the new future. We want a strong UK economy and we want to see the UK's influence in the world enhanced. But this cannot be at the expense of jobs, growth or being an open, welcoming trading nation.'
SMMT members have called for: membership of the single market, consistency in regulations, access to global talent and the ability to trade abroad free from barriers and red tape.