2 May 2017

Fleets face big impact if government changes MOT rules
The government has proposed to extend the time that cars and vans require a first MOT from three to four years.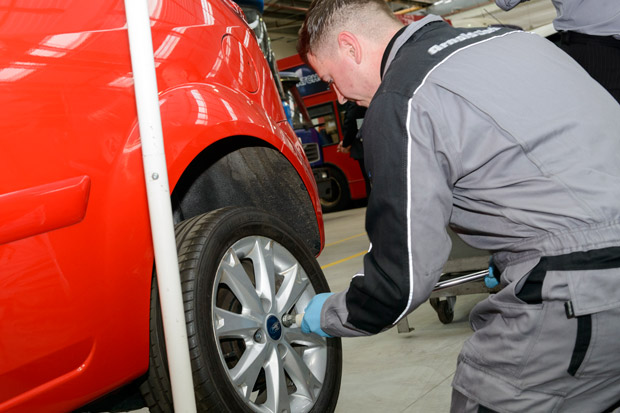 This decision, if it goes ahead, would have a significant effect on certain areas of the fleet world, due to both contract length and type.
The idea has been met with opposition from the Society of Motor Manufacturers and Traders (SMMT) and the Retail Motor Industry Federation (RMIF), who have called for the current three-year MOT to be kept in place.
However, the British Vehicle Rental and Leasing Association (BVRLA) supports the extension proposal for new cars and some vans, but it opposes the same move for Class 7 vans (those weighing between 3000 and 3500 kg).
What is the government proposing?
The Department for Transport is considering three options:
• No change, maintaining the current period for vehicles requiring a first MOT at three years.
• Extending the first MOT for all vehicles from three to four years.
• An extension excluding vans in classes 4 (up to 3000kg) and 7, which will remain at the current three-year timing.
The government says it prefers the second or third options, for both safety and cost-saving reasons.
Why retain the current three-year period for a first MOT?
The SMMT says extending the time when cars and vans require a first MOT from three to four years would have a significant impact on vehicle safety.
It also suggested that new technology in cars (such as tyre pressure monitoring systems, lane departure warning or wet weather tyre performance) was making cars safer but pointed out that these features don't change the effect of wear and tear on tyres and brakes.
Mike Hawes, SMMT chief executive, concluded: 'The MoT is an essential check on the safety and roadworthiness of vehicles. Extending the first test for cars from three to four years poses a serious risk to road safety and vehicles' environmental performance.'
What the leasing industry says
Gerry Keaney, Chief Executive of the BVRLA, which includes Activa Contracts among its members, said: 'Modern cars are safer than ever, and rental and leasing vehicles are typically checked, serviced and repaired on a regular basis. As such, we believe the proposed extension can be implemented without risk to public safety.'
Nevertheless, for fleet managers, any move to a first MOT at four years would require a greater focus on risk management, particularly regarding vehicle service, maintenance and repair management.
However, Mr Keaney continued: 'Van traffic is growing, and these vehicles' average annual mileages are significantly higher than the average car on UK roads. At a time when the government's own data shows large vans have appalling first time pass rates, the BVRLA believes these vehicles should be getting tested every year, not every three or four years.
'Many large vans fail their first MOT because they have not been well maintained and have substandard brakes, so they pose a real risk to road safety.'
If the BVRLA's call wins government support, it will increase operating costs for businesses running Class 7 vans.
That could mean that some organisations might consider downsizing to Class 4 vans, which are excluded from the organisation's proposal.
What happens next?
The consultation has now closed and the government is considering responses. A decision will then be made by the newly elected government following the general election on 8th June.
What to do if you think you or your fleet may be affected
If you are unsure whether you will be affected after 8th June, don't hesitate to contact one of our fleet experts on 01908 288400.