14 May 2019

Parliament road safety adviser calls for non-wearing of seat belts to attract driving licence points
Calls have been made for the non-wearing of a seat belt to be made an endorsable offence, with three penalty points added to a driving licence in addition to the current £100 fine (increased to up to £500 if the case goes to court).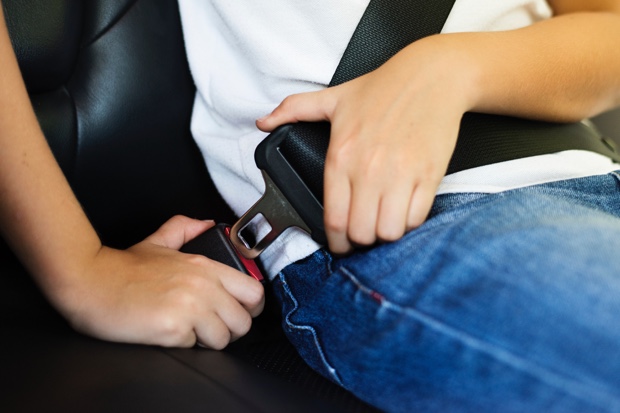 Independent parliamentary report findings:
Strong steps should be taken to increase seat belt wearing.
Not wearing a seat belt should be made an offence. (3 penalty points)
Camera technology has great enforcement potential.
New education campaigns should reinforce the social norms of seat belt wearing.
Manufacturers should focus on safety features to encourage seat belt wearing.
---
The demand has come from the Parliamentary Advisory Council for Transport Safety (PACTS), which advises Parliament on road, rail and air safety issues, in a new report published in association with insurer Direct Line.
Called 'Seat Belts: The Forgotten Road Safety Priority', the report highlights that despite wearing rates of 98.6% for British car drivers, 27% of those who died in cars on the roads in 2017 were not wearing a seat belt. That amounts to more than 200 deaths; an additional 1,000 people were seriously injured.
Claiming that "seat belt non-wearing has not received the focus it warrants in recent years", the report recommends a "cohesive campaign which combines amplified, better designed education; stronger, disincentivising penalties; increased, targeted enforcement and effective technological interventions" to increase seat belt wearing to reduce death and injury on the roads.
The report adds: "Enforcement of the seat belt law should be significantly enhanced through intelligence-led, targeted measures. The profile of enforcement and the perceived likelihood of being caught should be raised.
"Camera technology has great enforcement potential. It should be developed further and its use expanded."
David Davies, executive director, PACTS, said: "It has been a shock to find that more than one in four people killed in a car were not wearing a seat belt. In the event of a collision, wearing a seat belt is the single most effective thing that a driver or passenger can do to avoid serious injury.
"This report shows the road safety community has taken its eye off the ball. It points to ways to increase wearing among the minority who forget or chose not to do so. In particular, PACTS recommends making it an endorsable offence, with three penalty points. This would have no impact on most drivers or passengers but could substantially reduce the 1,200 people killed or seriously injured each year."
The current seat belt law states that a driver is responsible for children aged up to 14 and they could be fined for each child passenger without a belt. Those over 14 are responsible for their own actions - so if caught not wearing a belt as a passenger, individuals could be hit with a fine.
The report can be accessed at: http://www.pacts.org.uk/wp-content/uploads/sites/2/PACTS-Seat-Belts-Report-Final3.pdf