12 September 2017

Scotland to phase out new petrol and diesel cars by 2032 - eight years before rest of UK
As part of a move to a low carbon economy, Scotland plans to phase out new petrol and diesel cars by 2032, eight years earlier than under proposals recently set out by the London government.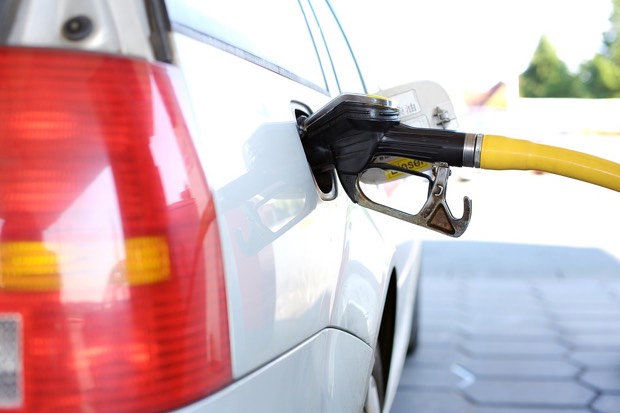 The announcement came as the Scottish Government unveiled a string of low carbon initiatives, including:
A consultation launched on how to implement Low Emission Zones, with plans for them to be introduced in Glasgow next year, following by Edinburgh, Aberdeen and Dundee by 2020.
£60 million made available to accelerate innovation in new technologies, including electric vehicle charging.
In a bid to improve air quality, the UK government recently published its long-awaited 'UK Plan for Tackling Roadside Nitrogen Dioxide Concentrations' in which it said that it would 'end the sale of all new conventional petrol and diesel cars by 2040'. It is understood that hybrid vehicles will be excluded from the UK government's ban, if it becomes a reality.
This week Scotland's First Minister Nicola Sturgeon said: 'Our aim is for new petrol and diesel cars and vans to be phased out in Scotland by 2032.'
The move to end the need for new petrol or diesel vehicles in Scotland by 2032 is supported by a move to expand the country's charging network and make the A9 its first electric-enabled highway.
The new £60 million Innovation Fund is also aimed at encouraging academia and business to find solutions to some of the challenges that will be faced - for example, identifying innovative solutions to the challenge of charging electric vehicles in built-up towns and cities with a high concentration of flats.
Ms Sturgeon said: 'We have set out a bold new ambition on ultra-low emission vehicles, including electric cars and vans, with a target to phase out the need for petrol and diesel vehicles by 2032, underpinned by a range of actions to expand the charging network, support innovative approaches and encourage the public sector to lead the way.
'Earlier this year I visited Tesla in Silicon Valley to discuss the importance of energy storage technology to Scotland's wider energy strategy. That visit was an inspiration. We're witnessing rapid technological change and the many companies focusing their efforts on this sector are making extraordinary advances. I want to see Scotland play its full part in this age of innovation.'
RAC roads policy spokesman Nicholas Lyes said: 'The Scottish Government's announcement that it plans to end the sale of new petrol and diesel cars by 2032 is admirable, but how quickly this transition can be achieved will depend on the infrastructure being able to facilitate such a mass switch to electric and other alternative fuel solutions.
'It's worth remembering that the UK government has said it will ban the sale of new petrol and diesel vehicles by 2040, whereas the Scottish Government appears to be setting itself a target only - albeit an ambitious and commendable one.'
Scotland Transport Minister Humza Yousaf said: 'We have a clear vision for Scotland's air quality to be the best in Europe. However, poor air quality remains a public health issue, particularly for those with existing respiratory and cardiovascular conditions.'
Commenting on the consultation, he continued: 'This consultation will help us deliver Low Emission Zones that are well designed with consistent national standards, in partnership with Scottish local authorities and regional transport partnerships. Low Emission Zones allow local authorities to set an environmental limit on key transport routes in order to improve air quality by allowing access to only the cleanest vehicles.
'As well as improving air quality low emission zones can also contribute to tackling congestion and improve our urban environments.
'The vehicles to be included in, or be exempt from, Low Emission Zones will be for individual local authorities to decide, but could include freight, taxis, buses and private motor vehicles. The consultation also seeks views on issues such as lead-in times, operating hours and enforcement.'
Mr Lyes said: 'These proposals will have motorists reeling at the thought that they could be banned from driving in certain areas of Glasgow, Edinburgh, Aberdeen and Dundee possibly as early as next year, if they drive a diesel vehicle that is registered prior to September 2014. If they flout the ban, drivers in the wrong vehicles could face a costly fine.
'Nobody doubts the need for bold decisions being made to tackle Scotland's pollution issue in its biggest cities, however, the outlined measures could have serious financial and practical impacts on those living and working in and around these cities.
'Unlike the London Ultra-Low Emission Zone [due to be introduced in April 2019], where motorists and businesses will have had up to six years to plan and budget for necessary upgrades to their vehicles, these proposals appear to fast-track stringent restrictions with a limited 'sunset' or grace period for those who live or operate businesses within the proposed zones.
'Motorists accept that tough measures are essential to tackle our air quality problem. However there should not be a rush to penalise them at the first opportunity. Focus should firstly be on establishing which vehicles are the highest polluting vehicles doing the most mileage in the most polluted areas. Typically in urban area these tend to be buses and taxis so there must be an urgency to clean these vehicles up first.'