15 December 2016

Total ban on mobile phone use while driving demanded after man jailed for 10 years over distraction four-death crash
A ban on the use of hands-free phones while driving has been called for, and in the interim drivers have been urged to make a 'personal commitment' to not use devices, while on the move after four people from the same family were killed by a trucker.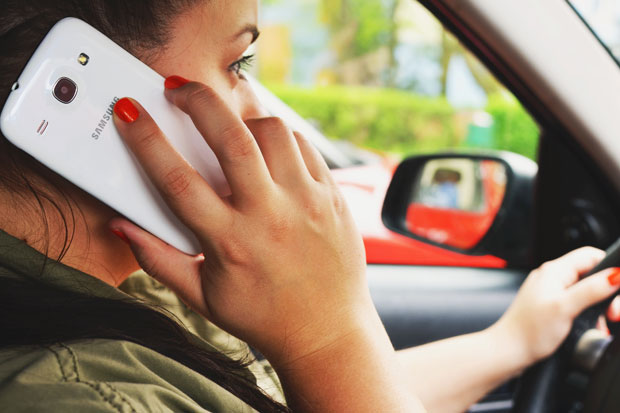 The lorry driver, who killed a mother and three children while distracted by his phone, was jailed for 10 years. However, Reading Crown Court heard that an hour before the pile-up, Tomasz Kroker had signed a declaration to his employer, promising he would not use his phone at the wheel.
Road safety charity Brake has now called for urgent changes to criminal driving laws in the wake of the court case, including a ban on the use of hands-free phones.
Meanwhile, a relative of one of the children killed called on all road users to learn the lessons from the case saying: 'We urge you to make a personal commitment to stop using mobile phones while driving and make our roads safer for everyone.'
Motoring organisation RAC said a 'concerted, sustained effort was needed from government, police and motorists' to end what it called was the 'phone use epidemic'.
However, just days before the jail sentence was handed down to Kroker (30), the Hampshire man pleaded guilty on 10 October to four counts of causing death by dangerous driving. New Home Office figures revealed a massive 43% cut in 2015 compared with 2014 in the number of Fixed Penalty Notices handed out for the illegal use of handheld mobile phones while driving. The RAC said that was due to a reduction in dedicated roads' policing officers.
Brake is already calling for a full review of charging, sentencing and guidelines with its Roads to Justice Campaign and, in the wake of the court case, wants to see hands-free calls banned and restrictions on the use of in-car-app enabling screens.
Judge Maura McGowan said Kroker's attention had been so poor he 'might as well have had his eyes closed'. She added: 'One can only hope that the publicity surrounding this case will bring greater awareness of the consequences of using a phone, not just to text or call, but also a phone to play music or use some form of navigation software when driving.'
Gary Rae, Campaigns Director for Brake, said: 'There could be no more shocking example of why using a mobile phone behind the wheel is so dangerous.
'We need action from the government now; prison sentences for criminal drivers who kill must be strengthened. We need increased penalties for illegal phone use behind the wheel and hands-free calls must also be banned. We also need more investment in road traffic policing, so drivers breaking mobile-phone laws know they will be caught and punished.'
RAC road safety spokesman Pete Williams said: 'This is a horrific case which serves to highlight the menace of handheld mobile phone use at the wheel.
'A concerted, sustained effort is needed from government, the police and indeed all of us as individual motorists to tackle the epidemic of illegal handheld phone use.
'The RAC advocates that a combined approach is taken to stamp out the practice which should include stronger enforcement of the existing law, harsher penalties for those caught and, crucially, a comprehensive package of driver education that challenges the commonly-held attitude that a quick check of a handheld phone while driving is somehow acceptable.
'But aside from what changes institutions can bring about it remains the case that all of us, as individual motorists, ultimately share responsibility for ensuring the safety both of ourselves and of other road users.
'If the temptation to use a handheld phone to make calls, text or check social media while driving is just too strong, drivers are best served switching their phone to silent and keeping it well out of reach.'